We just rolled out an August update (expecting at least two this month). In addition to new functionality and analytics in our Insights tab, we have updated our colors to match our new logo and set the default side bar to collapsed. Here is the run down:
Add to Allow or Block list directly from Insights Domain View
You can now add a domain to any of your allow/block lists from inside the Domain Insights sub tab. You can also easily tell from the menu which of your lists are global as they are marked with a globe icon. ScoutDNS allows multiple lists to be assigned to any policy AND allows multiple lists to be marked as global meaning they apply to all policies/networks.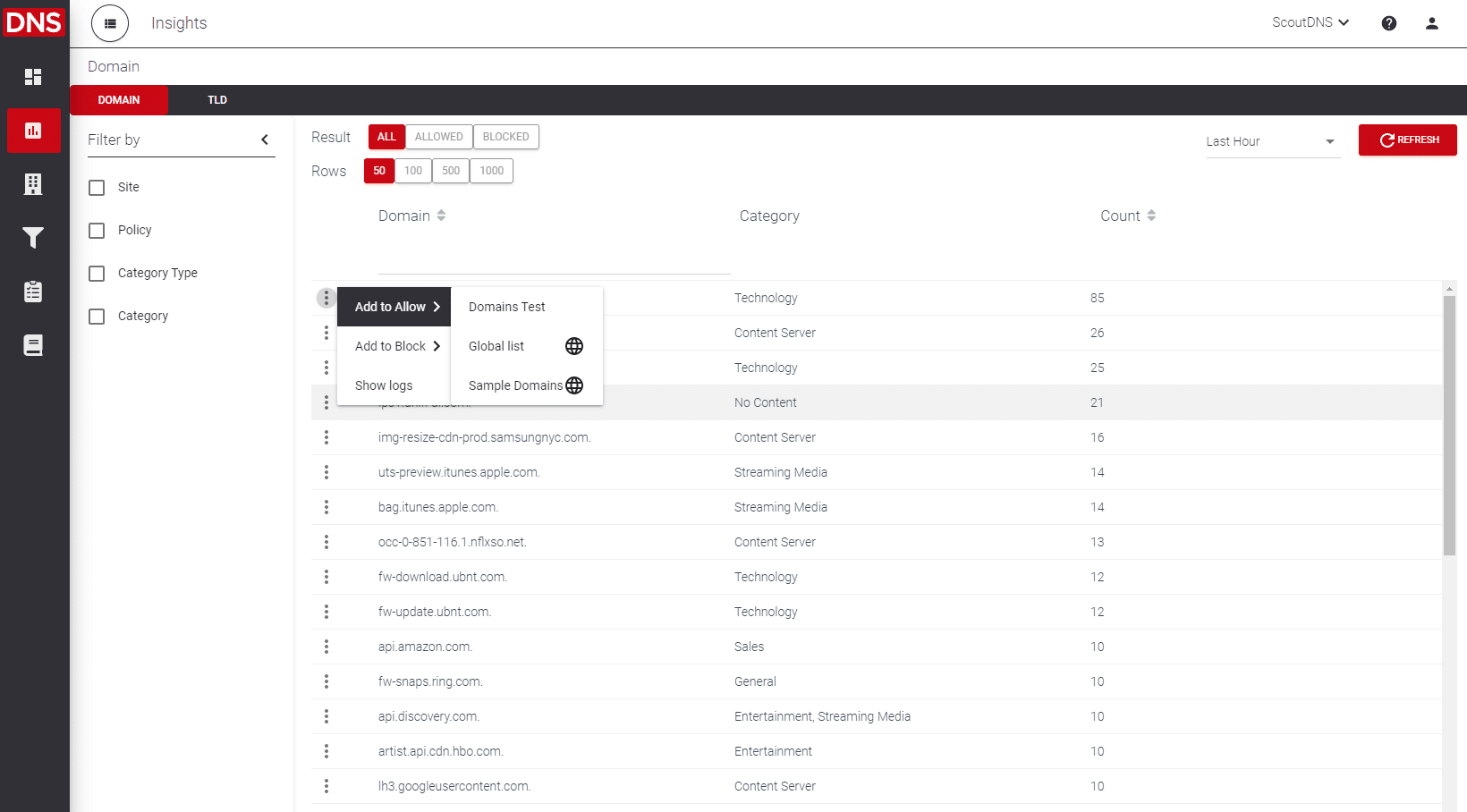 Show Logs from Insights Domain sub tab
You can now view the related logs that make up the selected aggregate view from the Domain Insights sub tab. This is especially convenient for analyzing the most popular blocked domains and deciding if you want to add to an allow list or if you are just hunting down suspicious domain activity across your locations.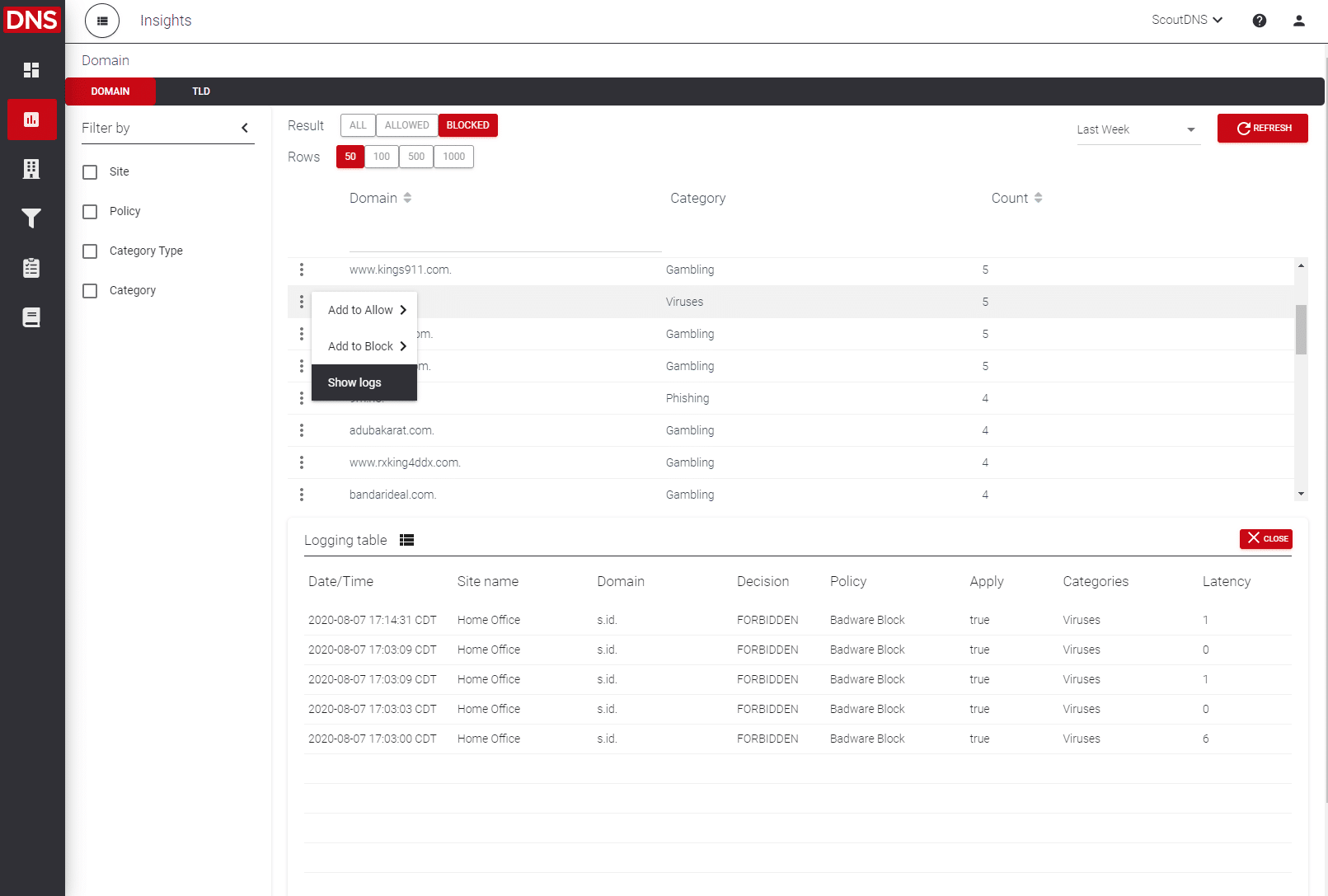 New Insights TLD (Top Level Domain) Sub Tab.
This is our first run of the TLD insights sub tab that allows operators the ability to view domain  network activity by top level domain. We talk a lot about top level domains and how managing them is important to network security. This is the first step in releasing our TLD Filtering feature and is aligned with our mission of delivering best in class DNS layer visibility.
This is a busy summer for our dev team and you can expect additional Insights sub tabs as well as new security focused filtering capabilities this month.
How To Current Events booked-thank-you-responseChurches Phishing DNS Filtering with Malware ProtectionSign Up Retailnetwork security