Powerful, Affordable, and Easy to Use

Content filtering from ScoutDNS is effective, fast, and reliable. We cover 99.9% of the visible web and maintain a 99% accuracy rate on categories with multiple safe modes on search engines and YouTube.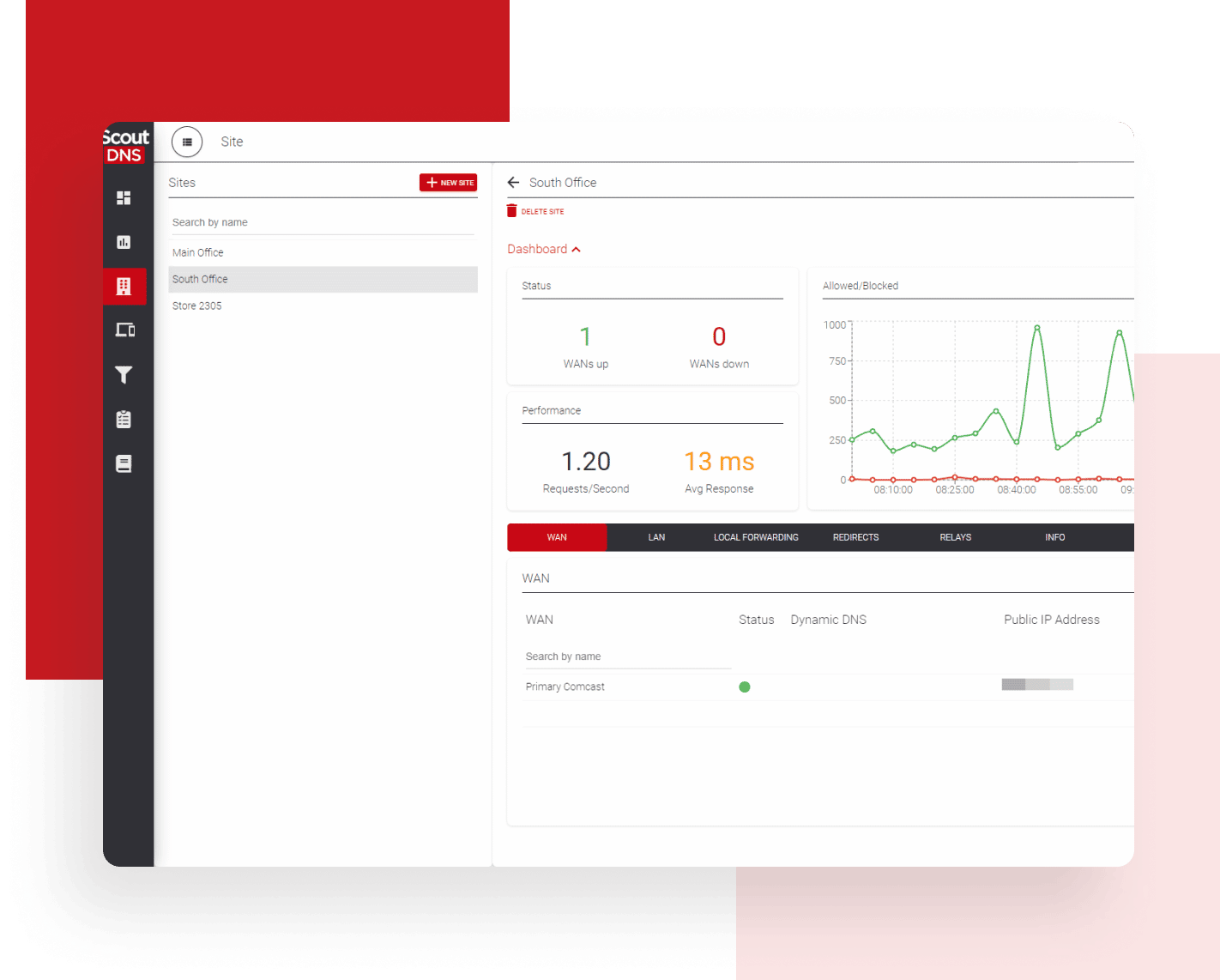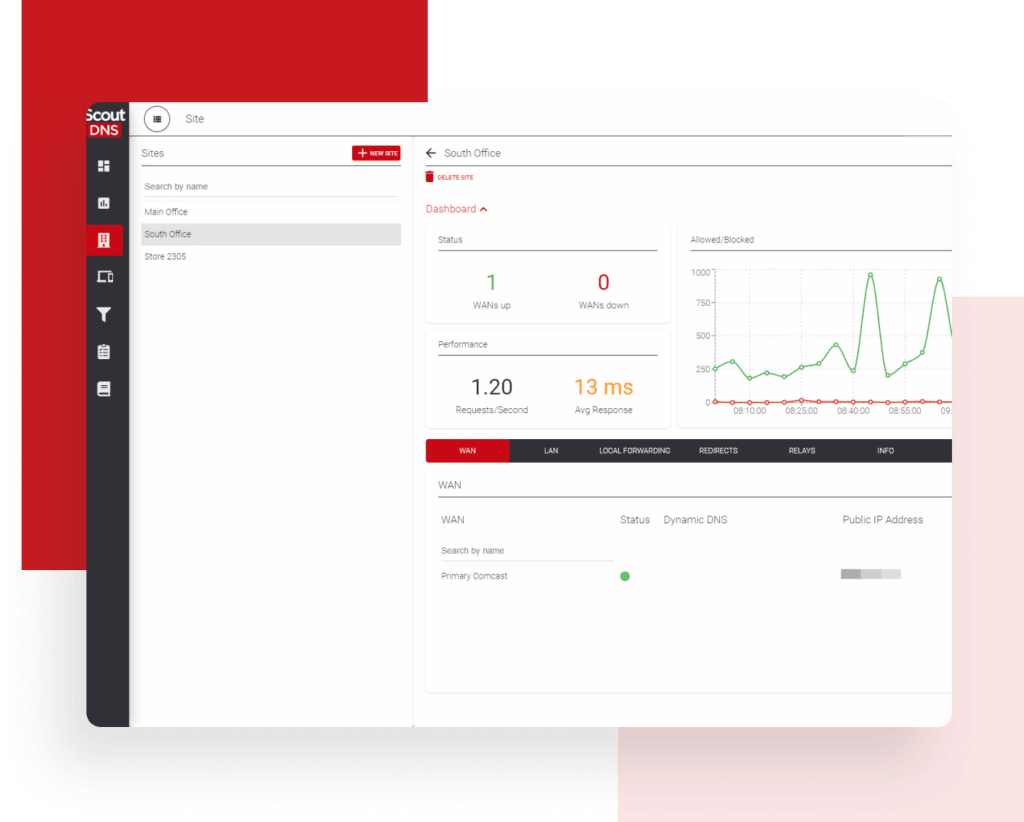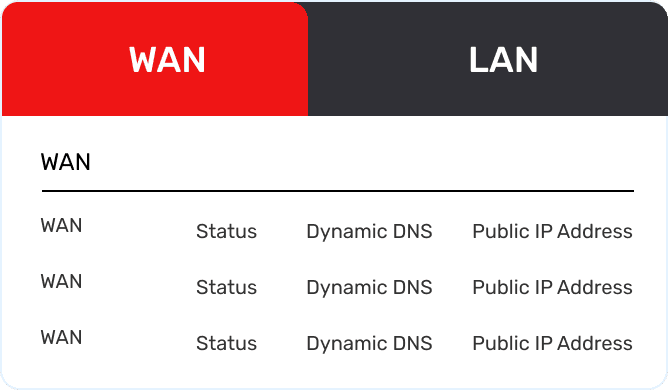 Centralized
Cloud Based Management
Manage your content and security controls from a single screen whether you have one campus or a thousand. Each campus can have up to four different network and policy settings allowing a high level of control within the same campus.
A.I. Powered
Web Content Filtering
Rest easy knowing your locations are protected by one of the largest A.I. Powered URL and domain databases available benefiting from up to 60 million new URL scans daily.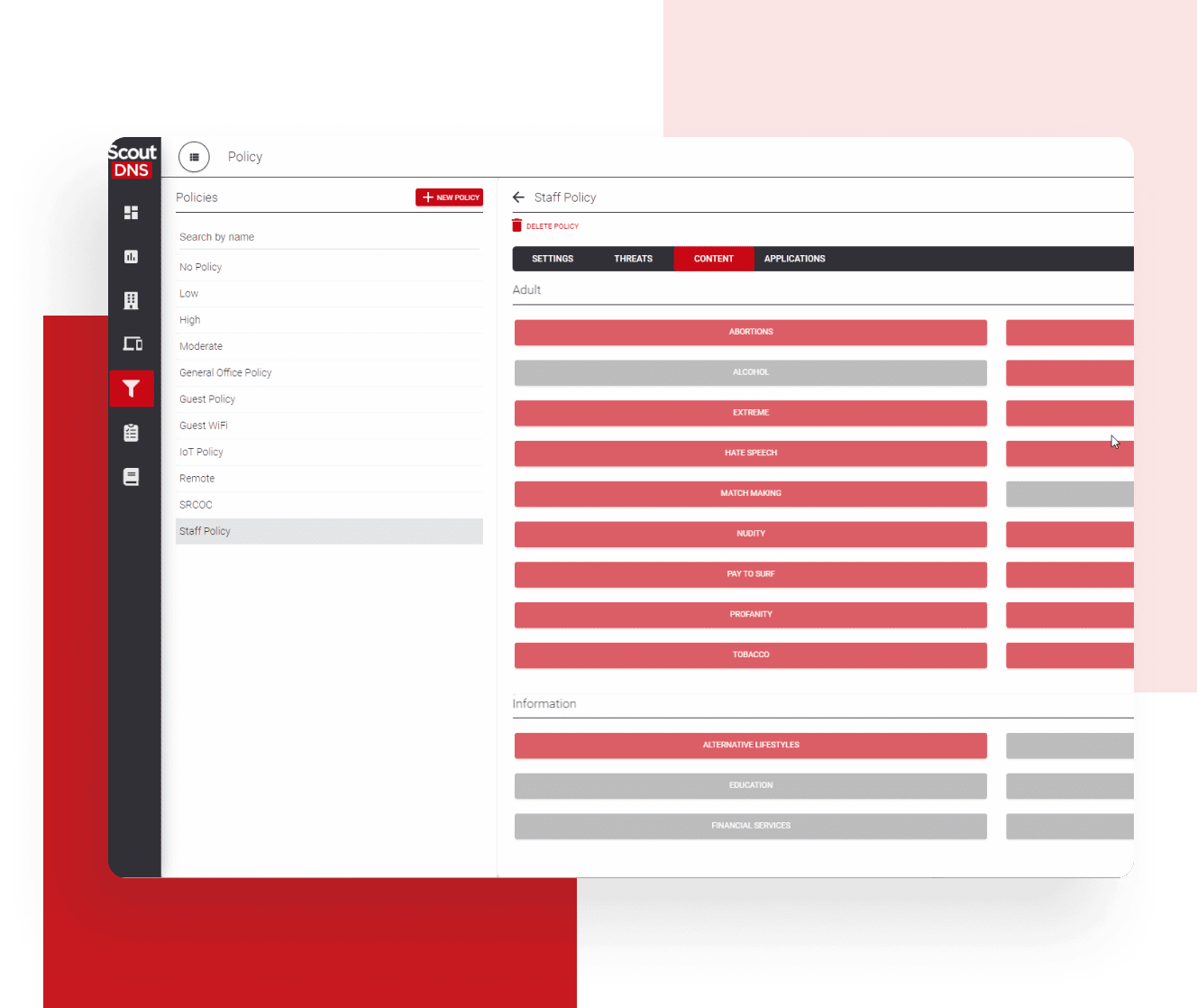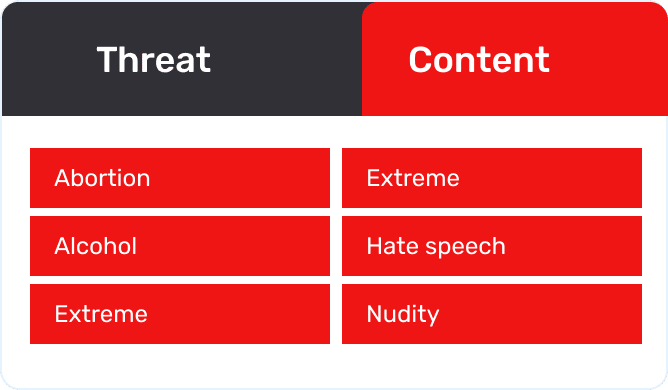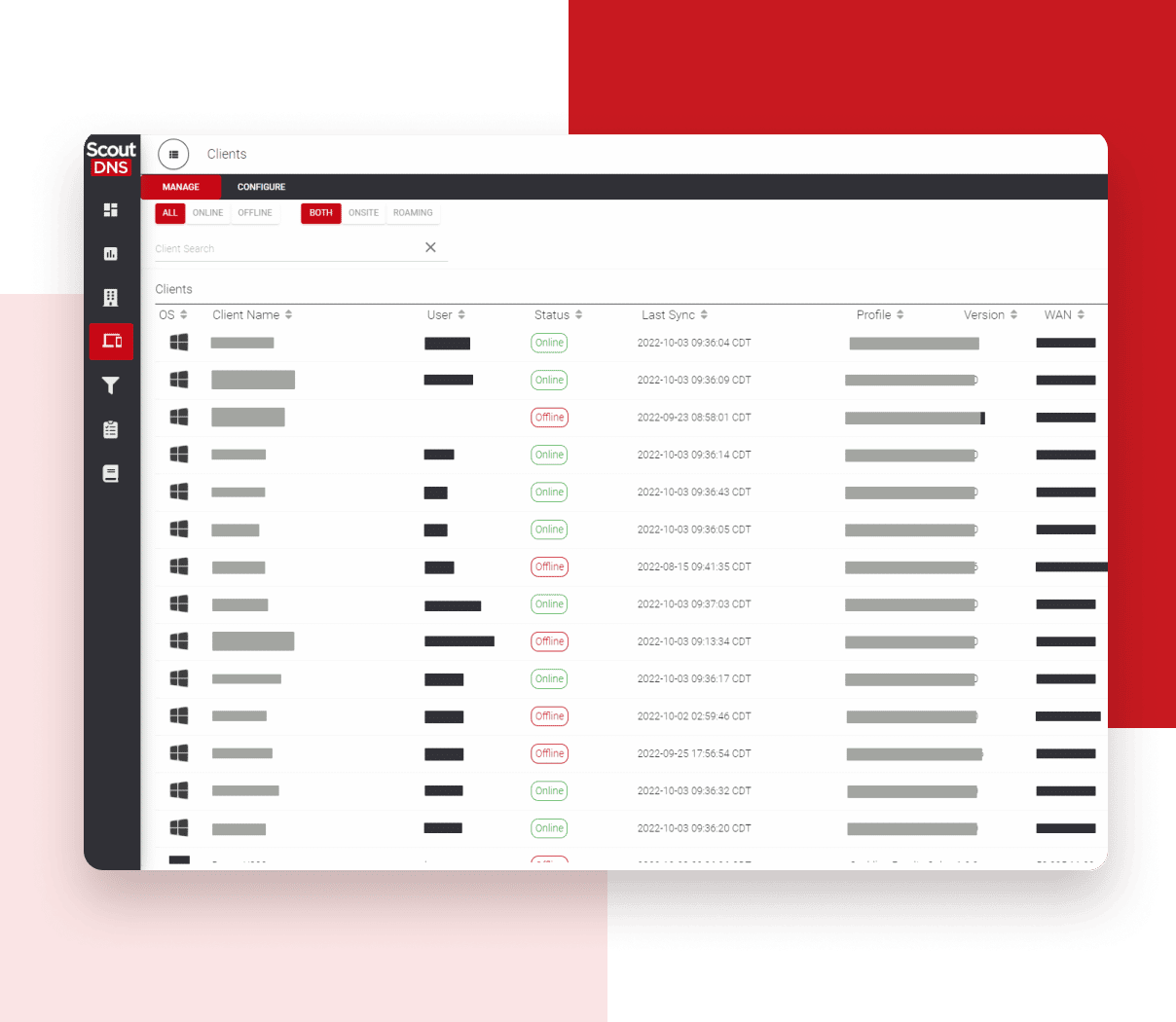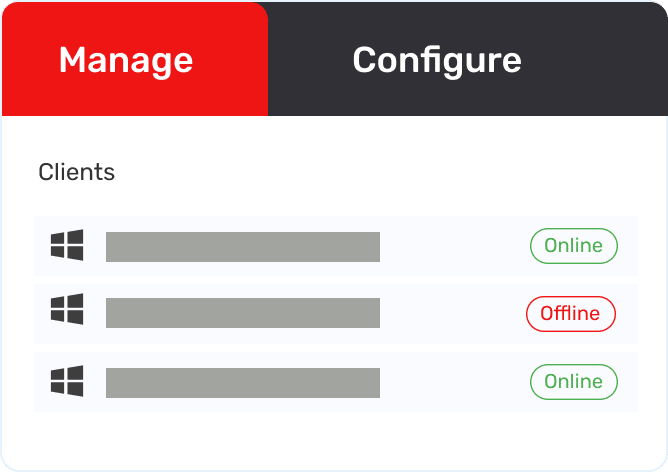 Anywhere
Device Protection
Roaming Client Protection with Scout360 protects client devices off your network regardless of VPN status.
Data Insights,
Reporting, And Logs
Get access to real-time logs with full export capabilities to better track activity by location and network.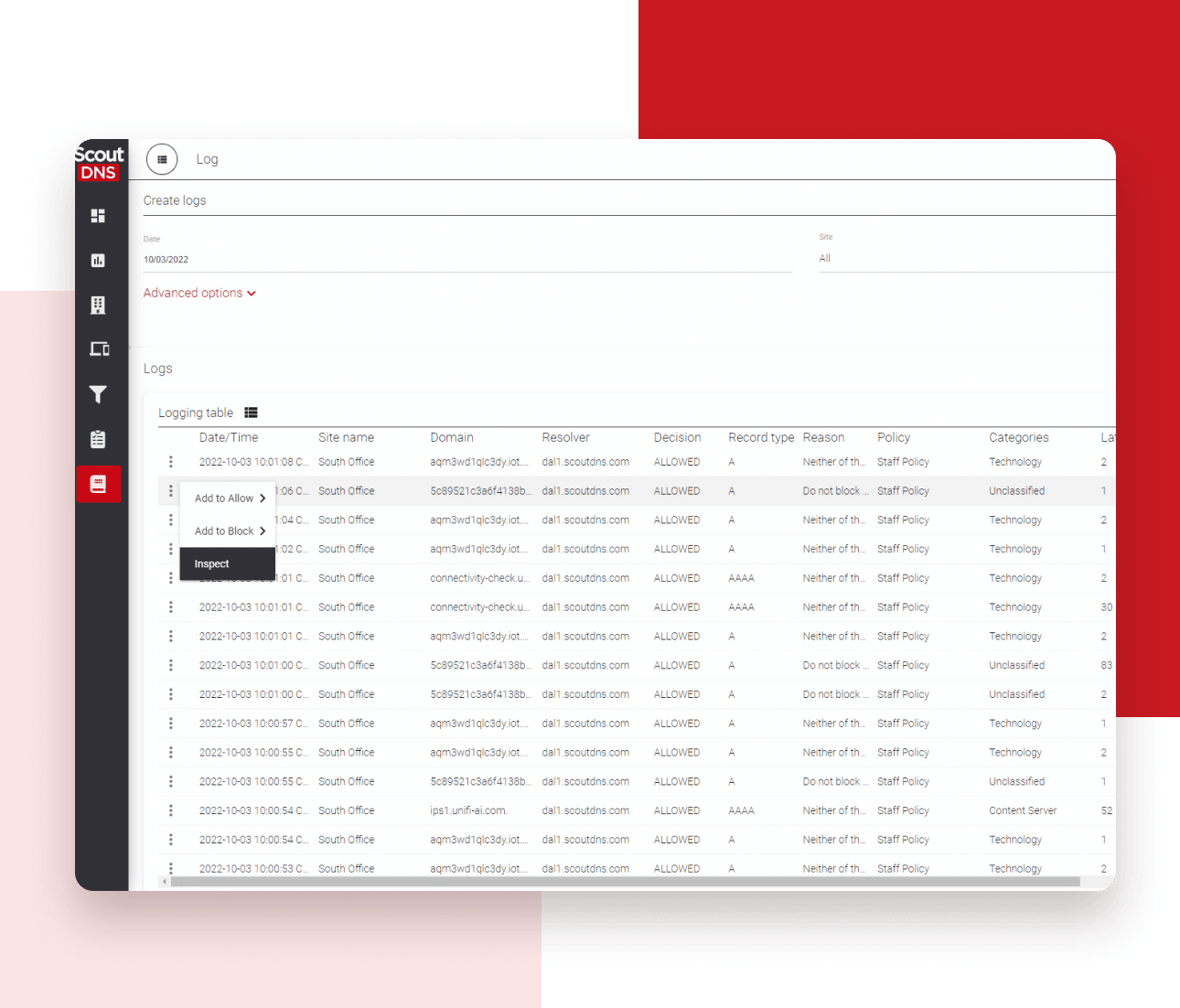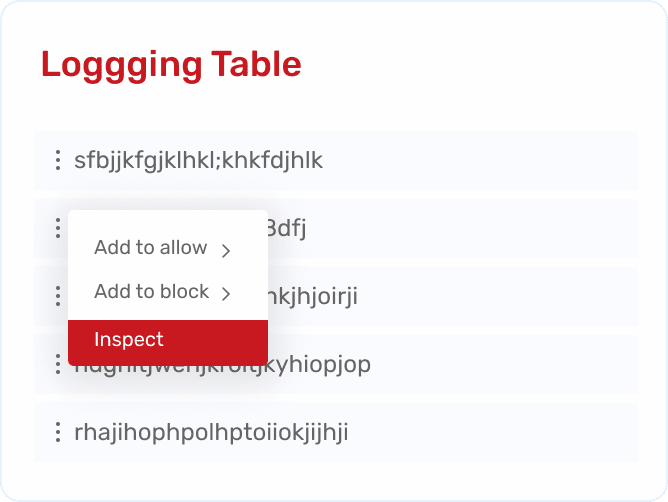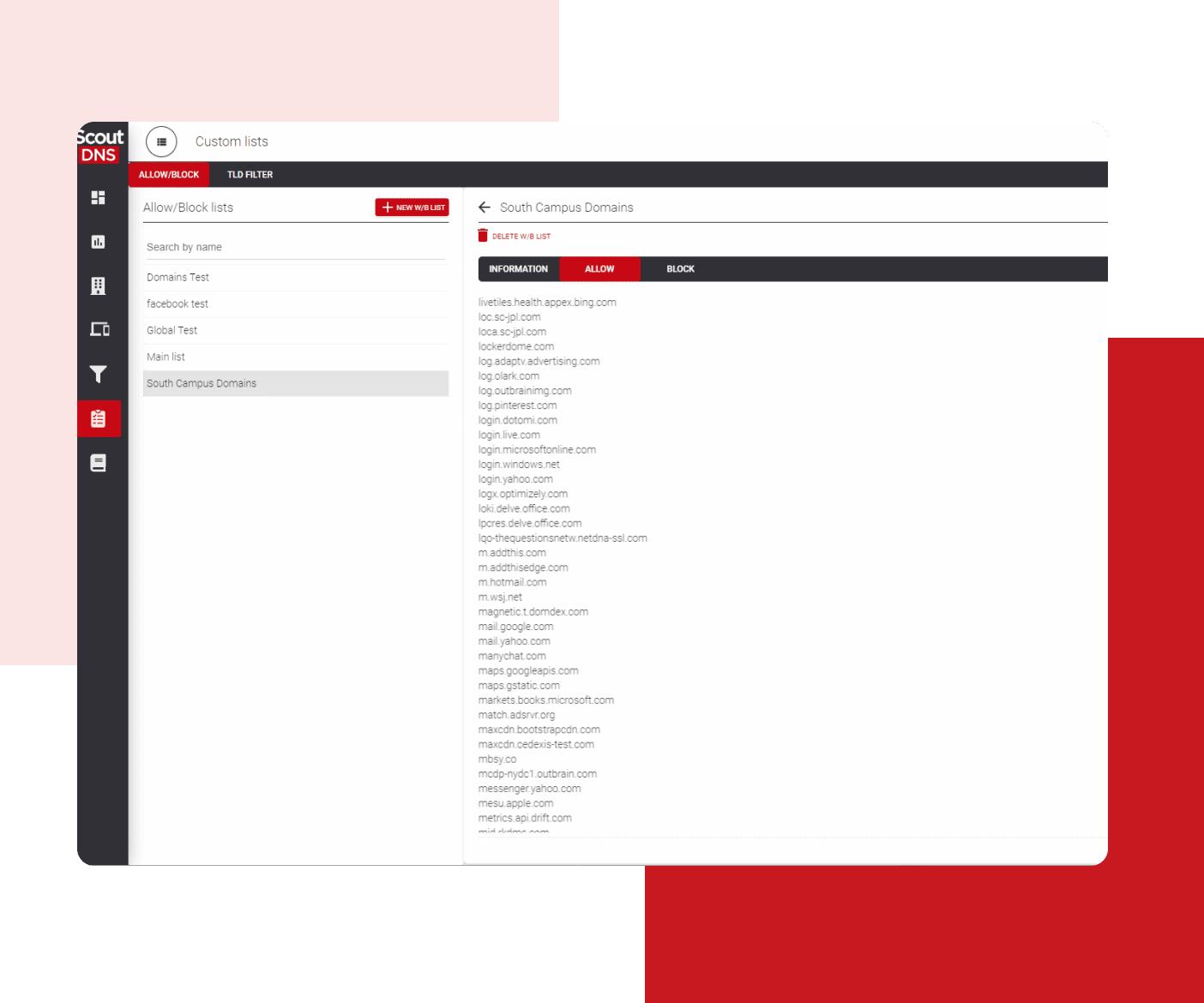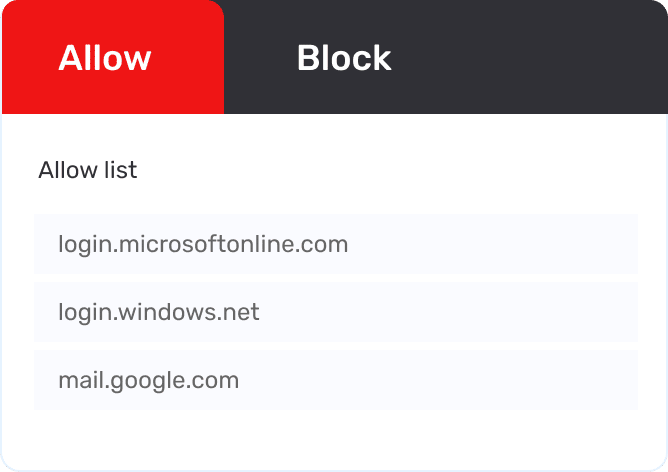 Custom
Allow /Block Lists
Take complete control of allowed and blocked sites through custom lists.
Control application access on your network to better manage bandwidth and user behavior.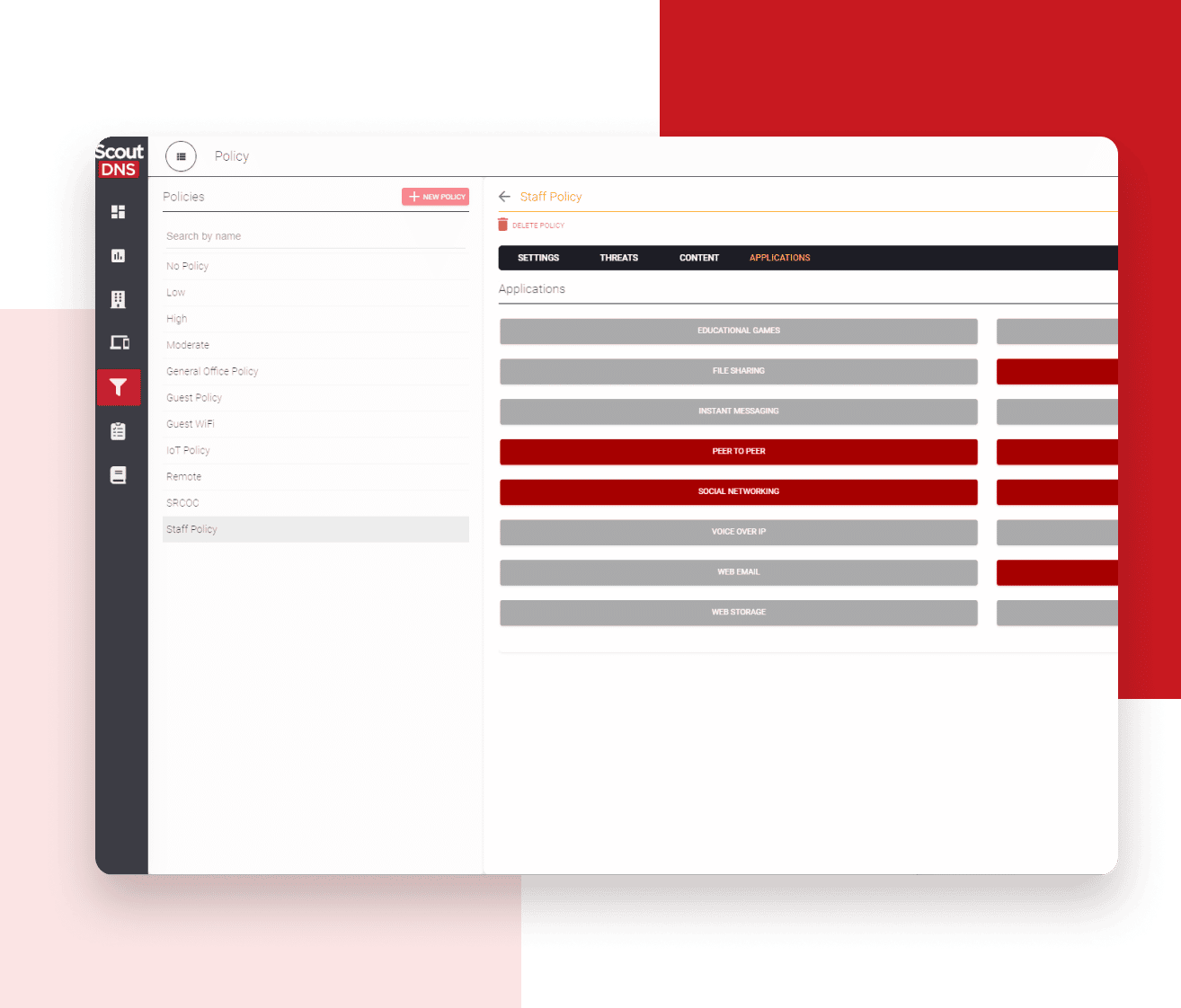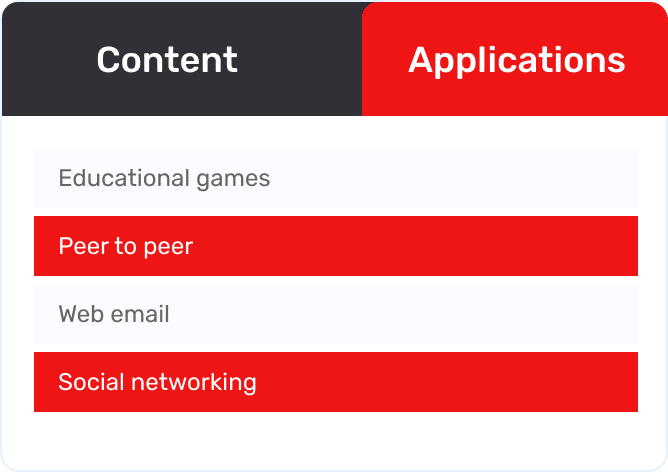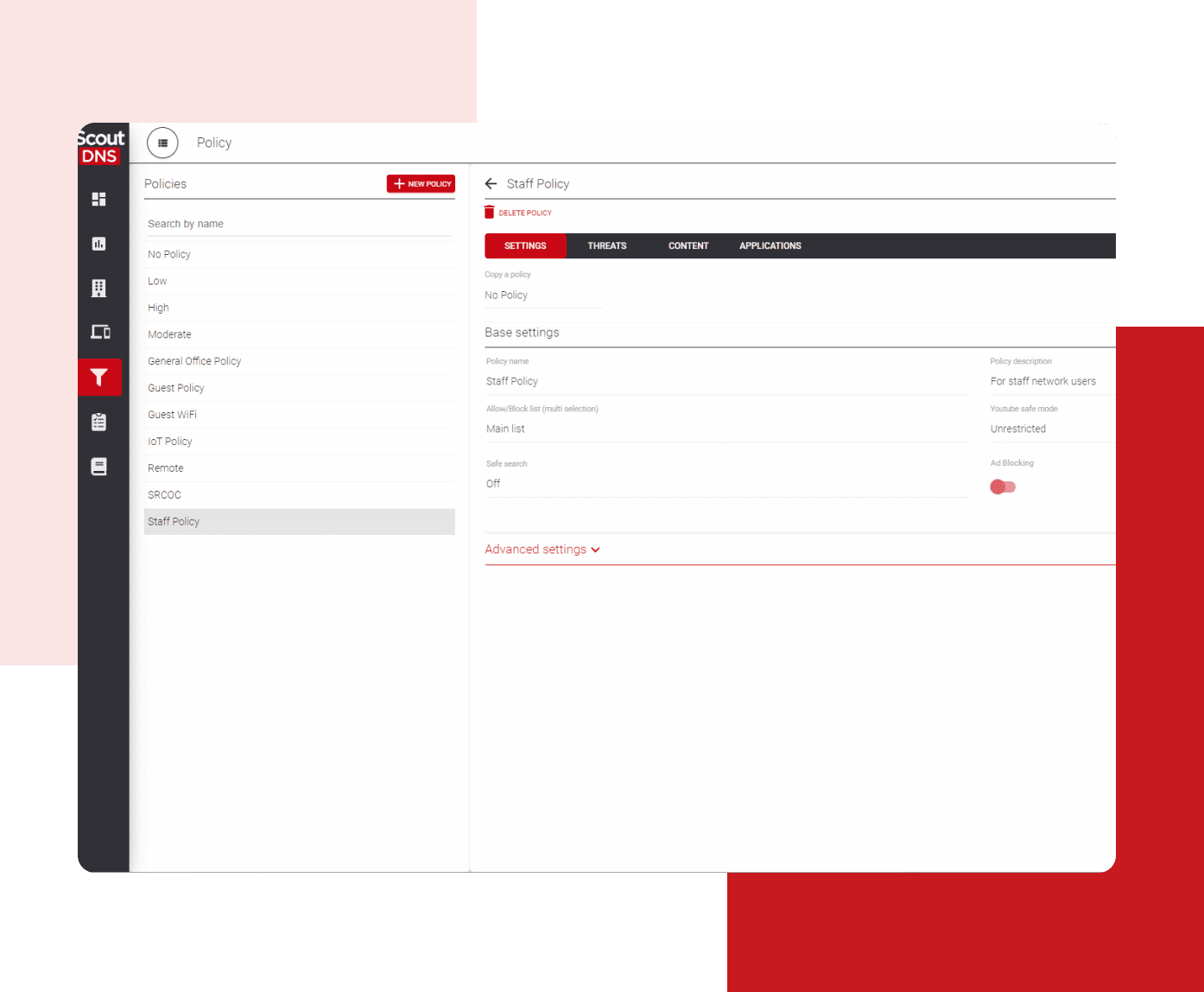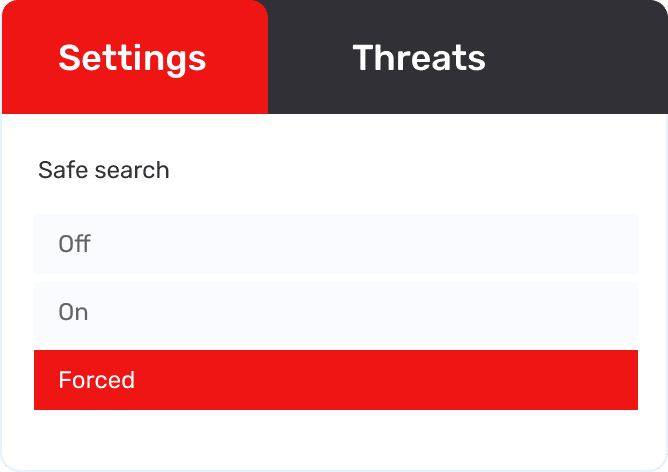 Protect users from inappropriate content within search engine web, image, and video results.
Take advantage of YouTube content controls supporting all protected modes. Filter mature videos from YouTube on networks even when you have no control of the end user devices.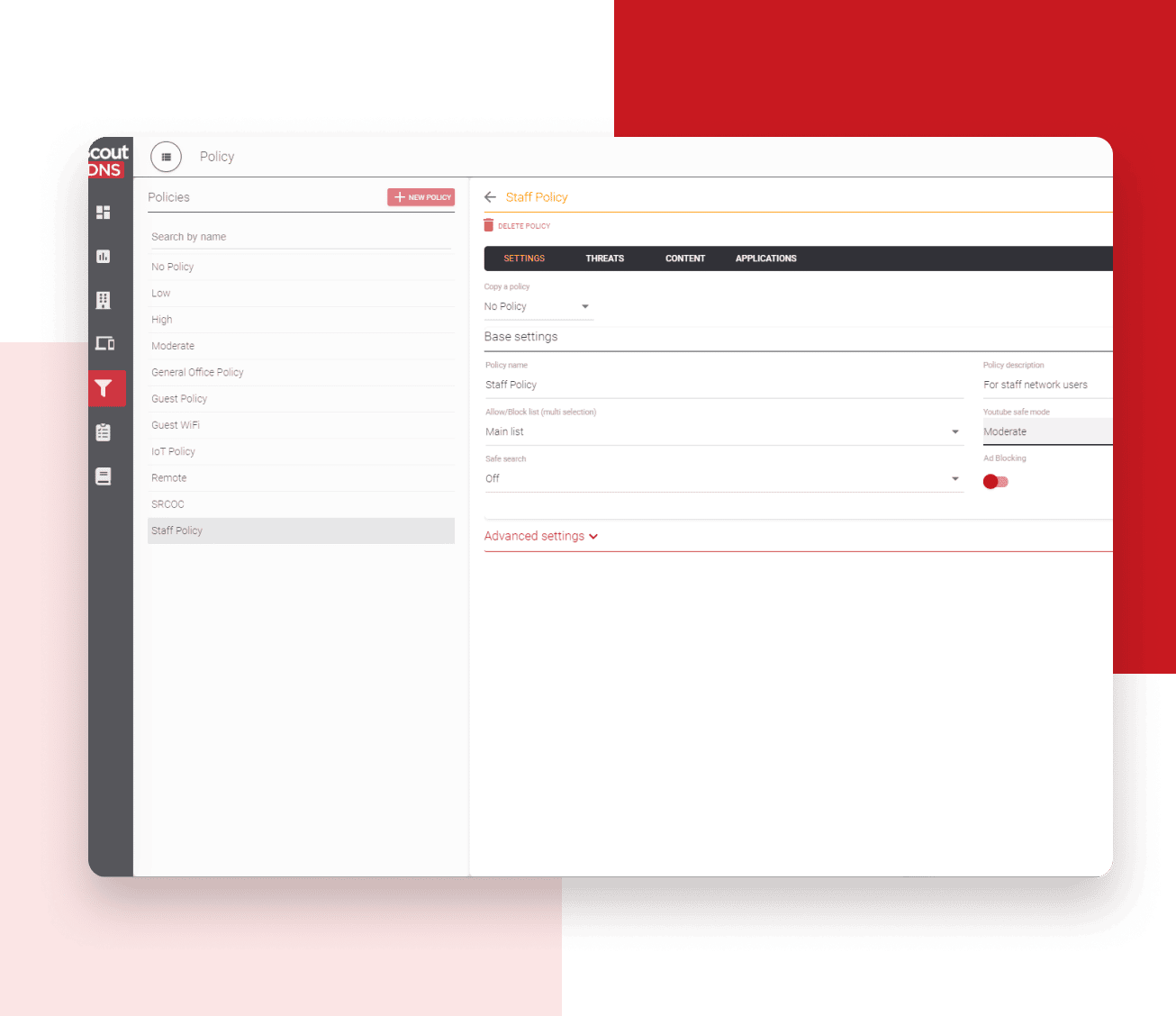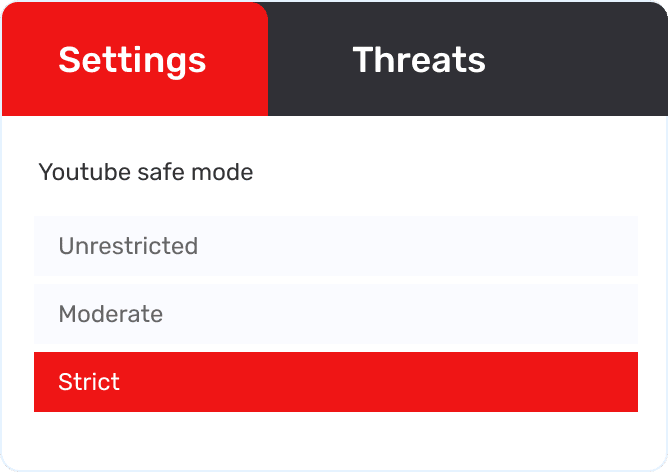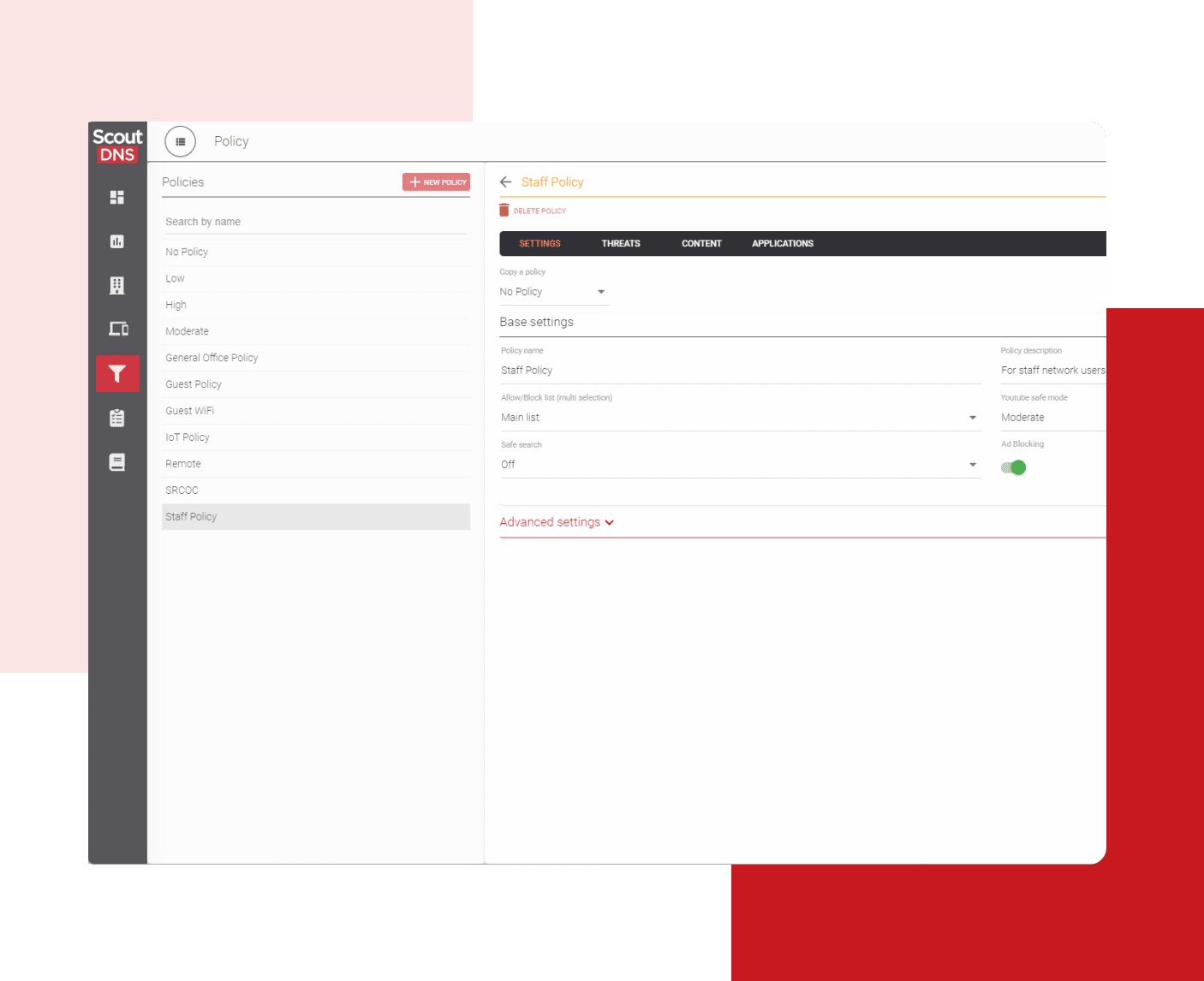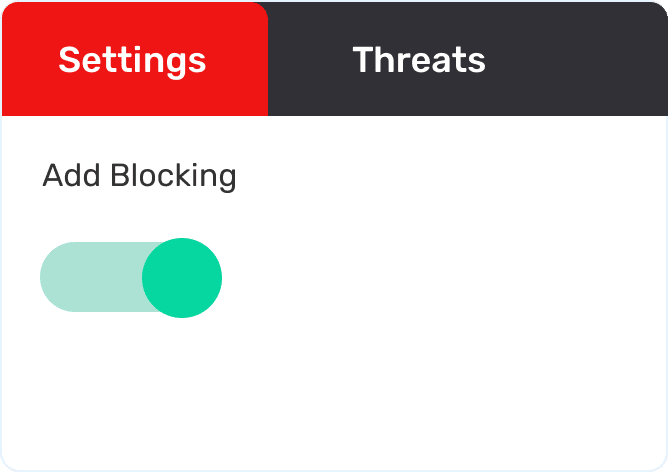 Web based ads are more than just inconvenient, they are an actual security risk. Additionally, ad based content can be mature in focus. Reduce these risks with our Ad Block feature.
Powerful
Internet Threat Protection
DNS filtering provides a powerful layer of security to prevent ransomware, phishing scams, and specific DNS protocol based attacks.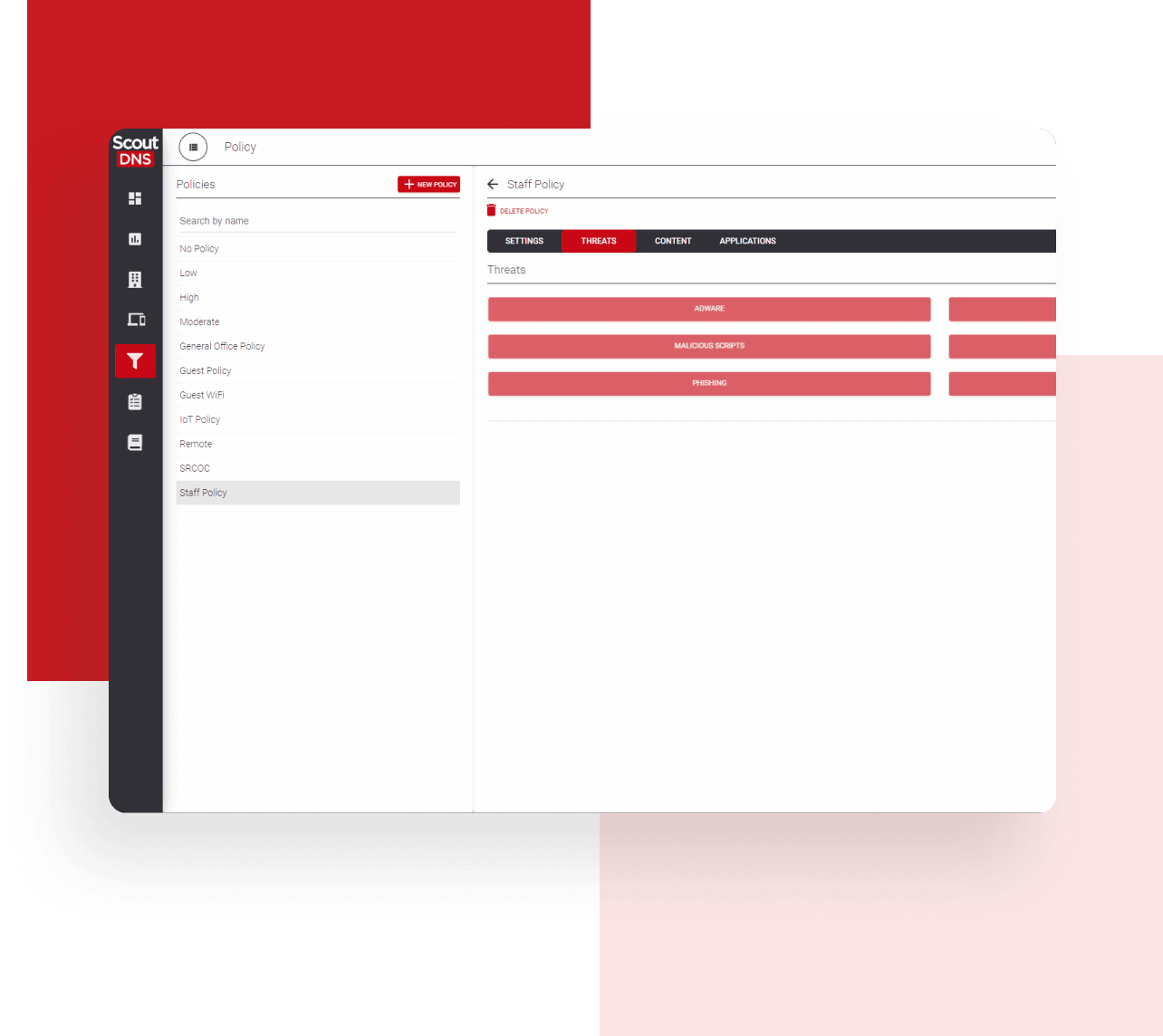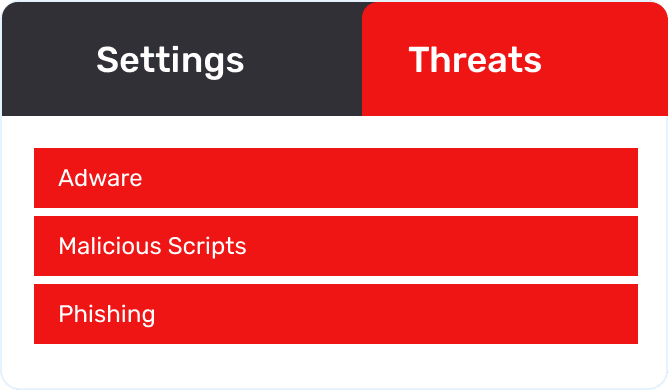 Resilient cloud based service is easy to setup and powerful in scale.
Sign up for a risk free full featured trial account on a single site. There is no credit card required.