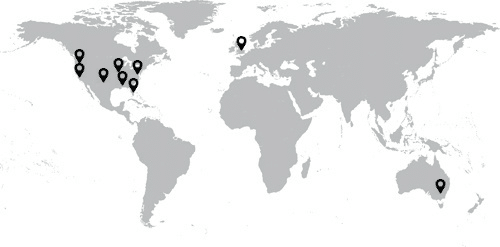 ScoutDNS is a powerful cloud based DNS filter used by organizations of all types with multi-campus support. Unlike many competitive DNS filters which are simply rebranded white-labeled products, ScoutDNS was designed and built from the ground up to provide increased internet protection for end users at disruptively low costs. In addition to lower costs, ScoutDNS brings many industry leading features and capabilities designed to make content filtering easy IT administrators.
Using DNS resolver clusters at 10 global data centers, ScoutDNS delivers ultra-fast response times at very low latencies to meet highly scalable customer demands. This extremely resilient infrastructure, is designed to support 100% up time and combined with a content library of over 12 Billion URLs, gives administrators greater peace of mind.
A total cloud based solution, ScoutDNS deploys quick, up within a half hour on most networks. Additionally, ScoutDNS subscribers receive updates and new features at no additional cost including real-time updates to new domains with the latest badware protection and internet content filtering control.