ScoutDNS for managed service providers delivers robust content filtering and powerful malware protection while delivering best in class DNS layer network visibility.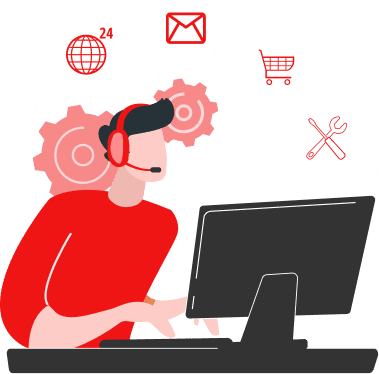 If you are a systems integrator, consultant, or value added reseller, check out our reseller program.

An affective malware defense layer
With over 90% of malware touching the DNS layer to some degree, DNS layer filtering serves as the front line of defense protecting networks and users from threats before the enter the network. Protect against phishing attacks, ransomware, botnet, malicious script sites, adware and more. Get advanced protections against DNS threats like rebinding attacks and data exfiltration over DNS.

Affordable Usage Based Pricing
Get unlimited use with monthly billing based on queries. Low minimums and no long term commitments.

Best In Class DNS Layer Visibility
View detailed usage with 30 days of searchable domain activity. View aggregate data by domain (up to 1,000 rows), category, top level domain, and DNS record type. Inspect RDATA and full message response on every query.
ScoutDNS makes it easy for Managed Service Providers to increase margins while improving  customer security postures. 



No hardware or software required
Multi-tenant with Role Based Access

Quick 15 minute setup
Program type
Ideal for
Account
ownership
Bill to
Support
Reseller
VARs, system integrators, consultants
End customer
Reseller
ScoutDNS
MSP
Managed Service Providers (MSP), Managed
Security Service Providers
MSP
MSP
MSP
Sign up for a risk free full featured trial account on a single site. There is no credit card required.