Content Filtering And Malware Protection For Churches
Protect your ministry with effectively simple yet powerful internet protection.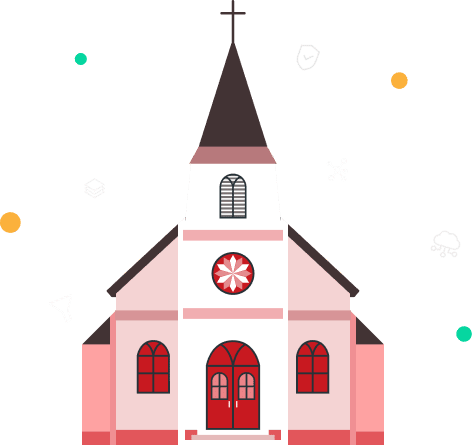 We are very pleased not only for the excellent content filtering but also the speed of the DNS servers is beyond our expectations.
We love your product and price point. Thank you for what you do.
Key Worship Center Features
Protect staff, members, and guests on a platform built originally for churches and schools with special nonprofit pricing.


Unlimited Devices, Users, And Queries
Easy To Setup And Manage

Church Friendly Pricing Secure all devices and users on your network. Confidently block inappropriate content with our human assisted machine learning categorizations engine covering over 200 languages and 99.9% of the known web.

Filter Adult Sites
Manage 67 content categories

Force Safe Search
Network wide Google and Bing restricted search filters image and video search results

YouTube Safe Mode
Supports YouTube Strict and Moderate modes with G Suite support

Application Blocker
Block streaming media, P2P, social networks, web proxy, games, and more

Badware Blocker
Blocks malware, ransomeware, and phishing sites

Ad Blocker
Stop hidden malware and objectionable content inside embedded ads

Cloud Hosted Platform
Resilient easy to deploy with automatic updates to latest threats

Powerful Reporting
Searchable logs, Category, TLD, and Record Type aggregate views, full message inspection

Custom Whitelist/Blacklist
Create and mange multiple whitelist/blacklists

Pricing is based on number of daily staff users. There is no charge for guest or member users.
Network Standard
3 Days RDATA / Message Inspection
Network Plus
7 Days RDATA / Message Inspection
*Churches get free guest users on service days and during the week. More than 5 campus locations, or interested in association wide discounts? Contact us for special pricing. Contact
A user is any daily trusted employee, staff, or vendor with internet access. Churches are not billed for guest and member users.
Their is a minimum of 45 users for an account and 20 users per site/location. This makes the minimum cost with annual plan $180 for standard and $270 for plus.
What if we also operate a school?
Churches that have a school entity on the same campus sharing the same internet will get free church use with a paid education account. Ask our team for more information. 
Sign up for a risk free full featured trial account on a single site. There is no credit card required.