Best in Class DNS Layer Monitoring

The ScoutDNS Data Warehouse engine allows us to store and report incredible detail related to DNS activity on your network and users.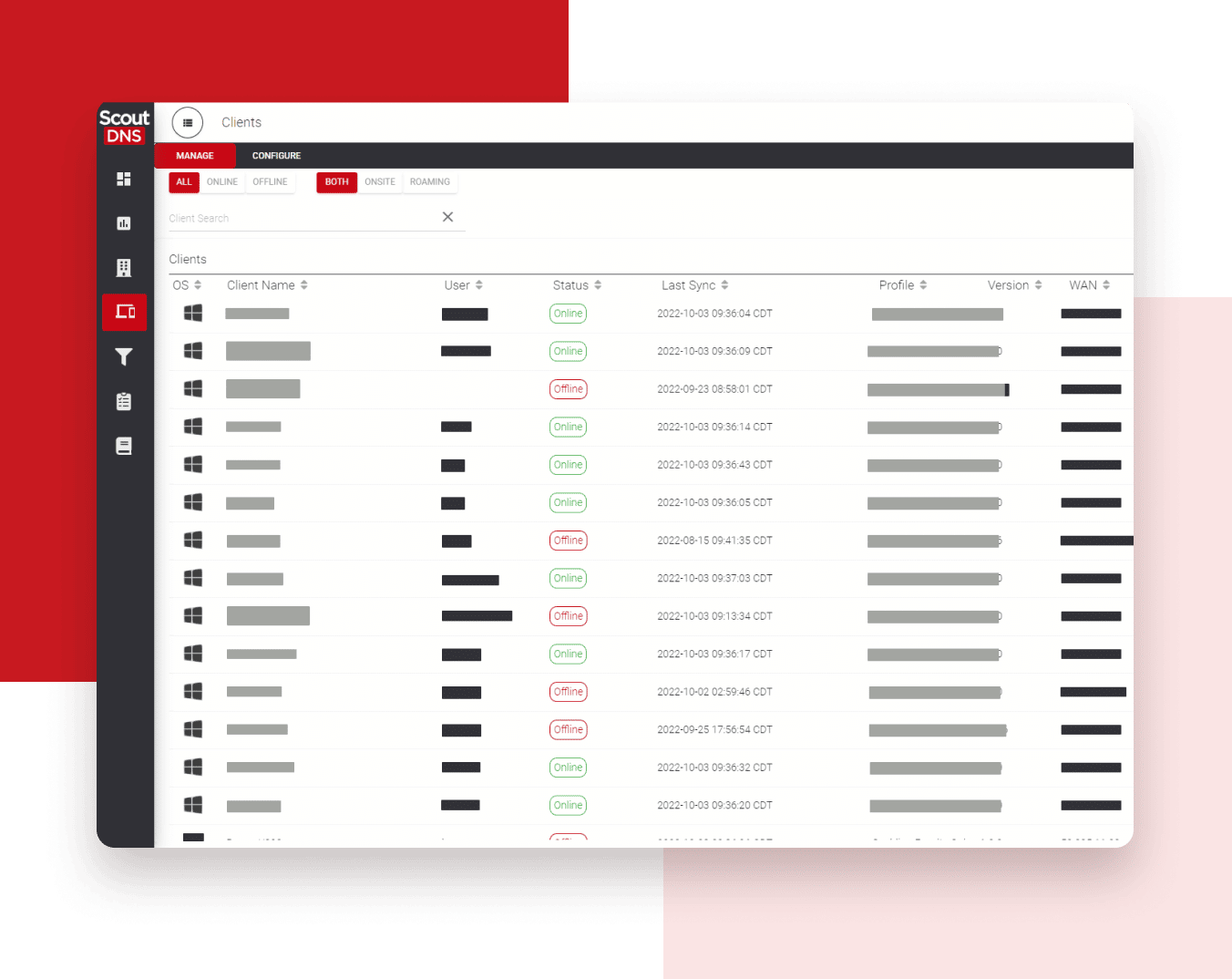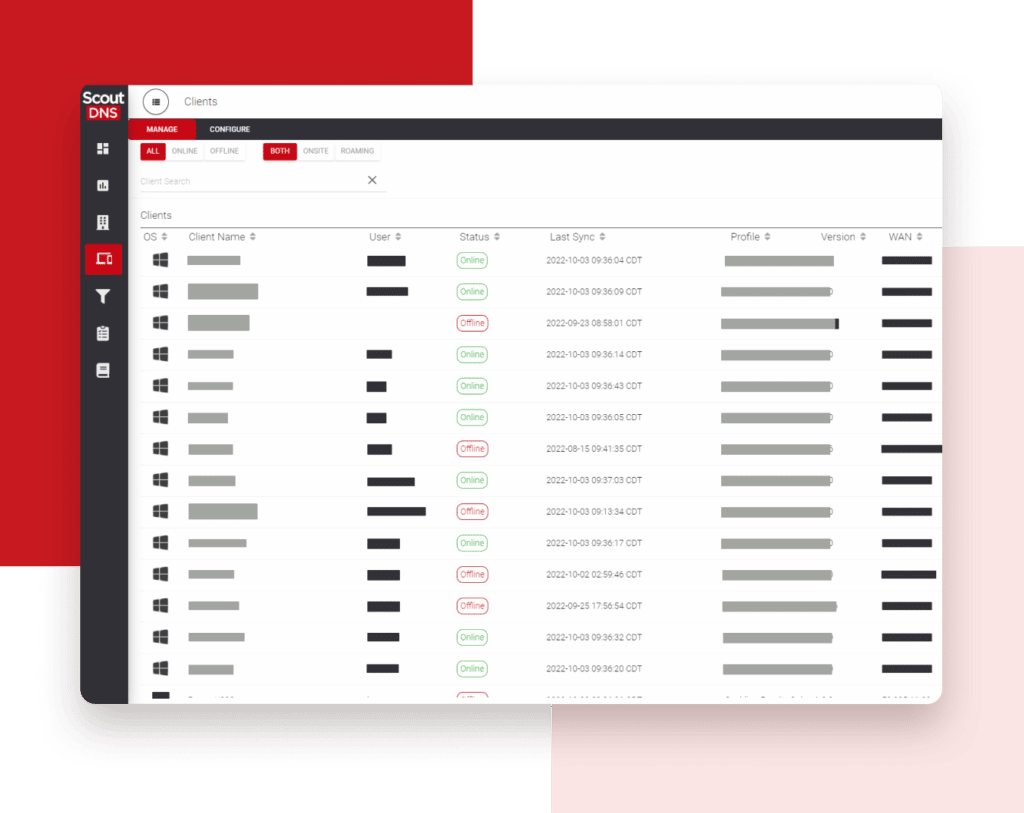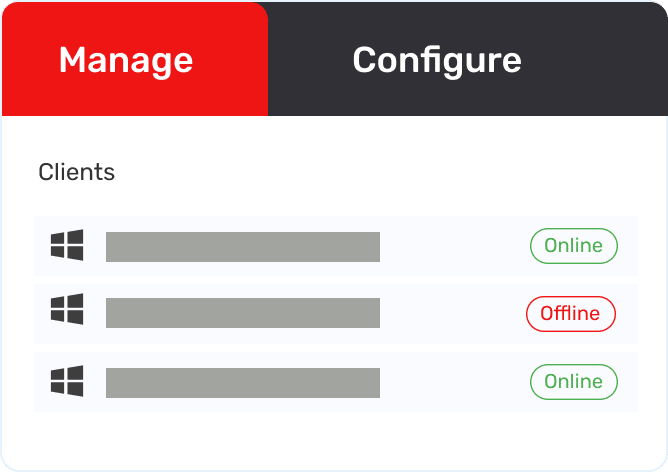 Roaming Client
Reporting and Visibility
Monitor roaming clients with detailed client data and reporting.
Get In
Depth Domain Usage
Our Insight Domain page gives aggregate counts on domains up to 1000 rows deep. Use powerful filters to sort and view usage how you need.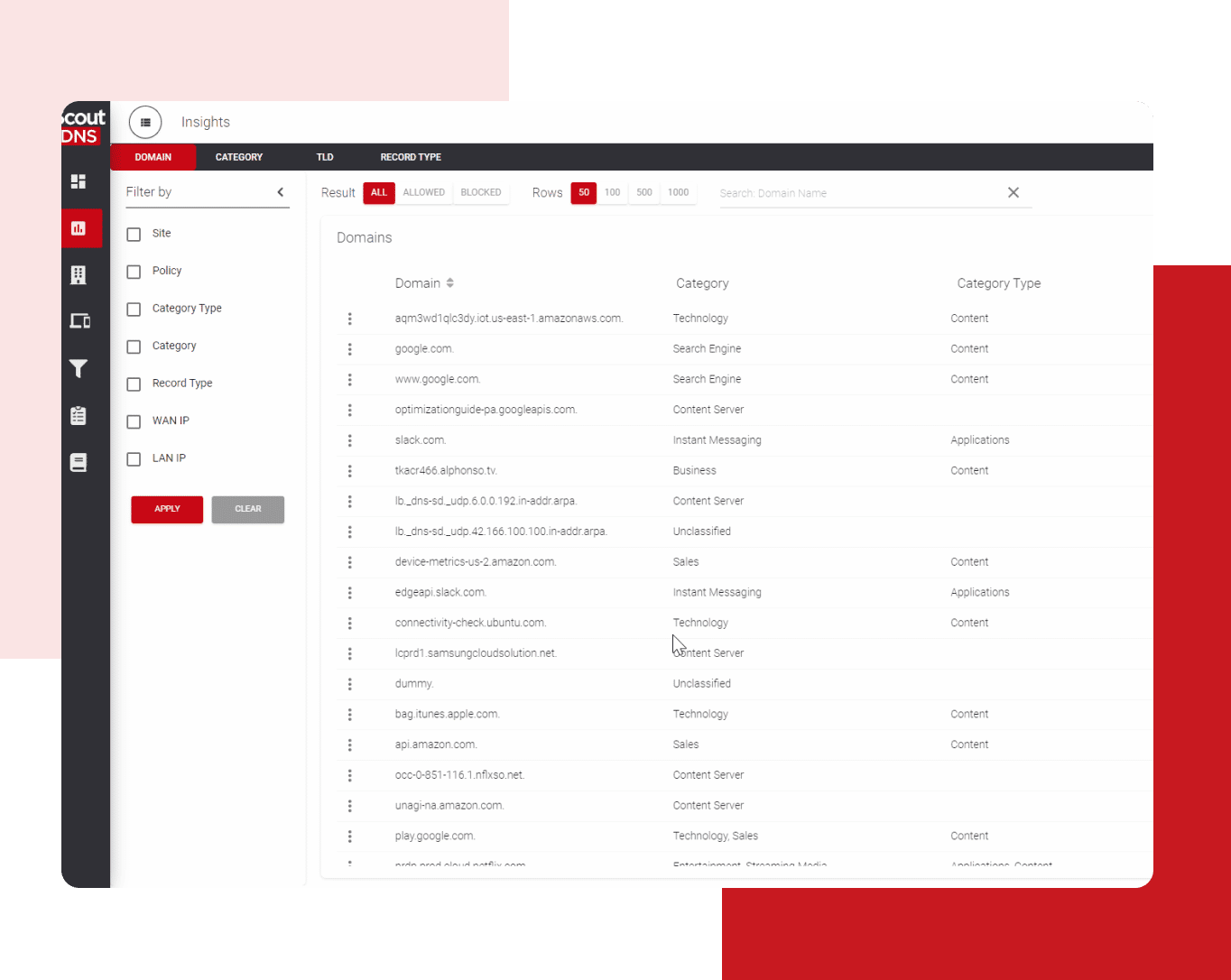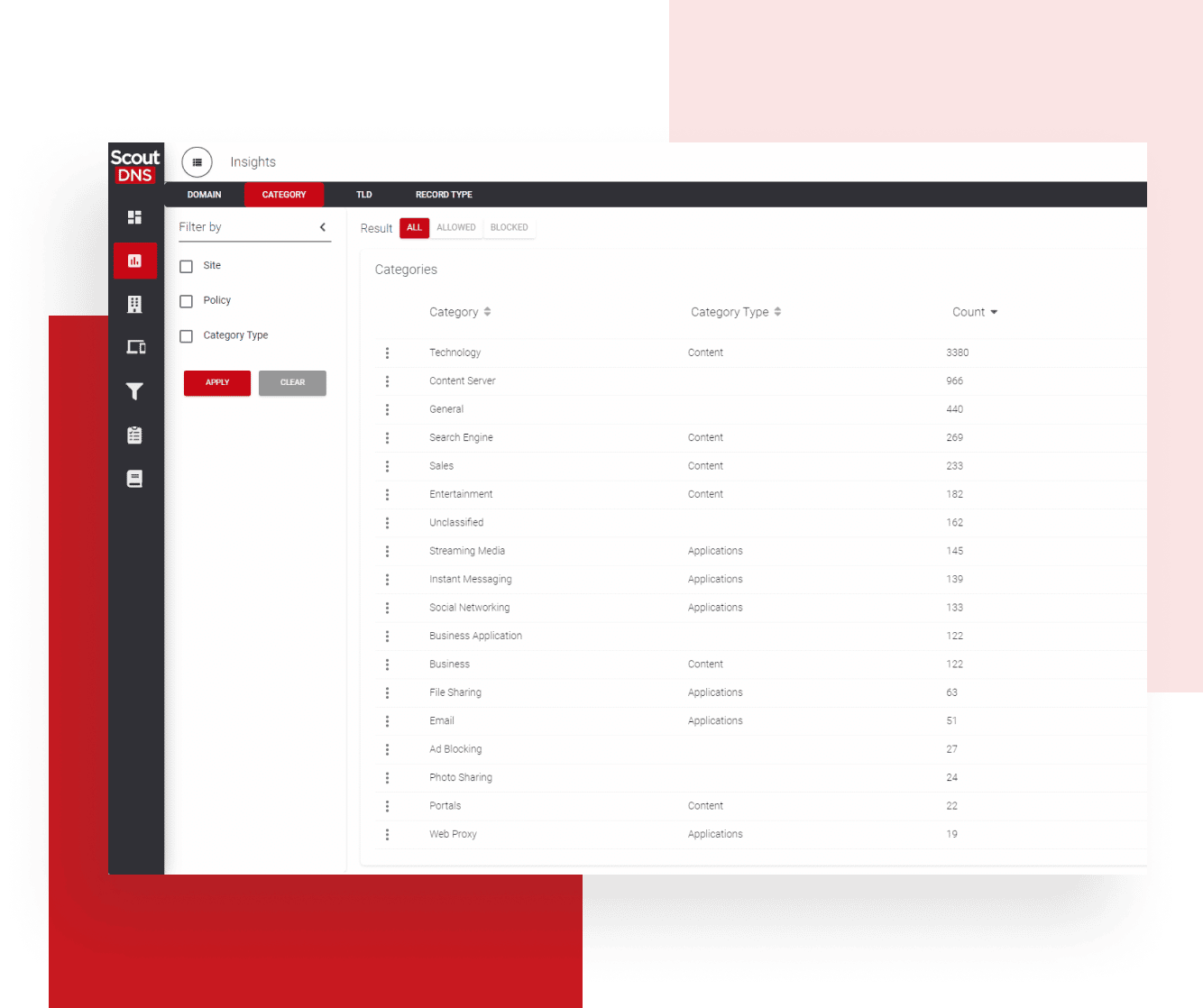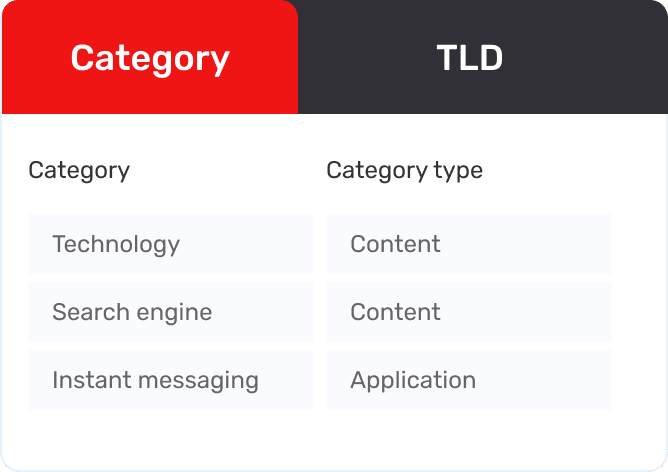 See All
Activity by Category
The Category Insights page shows all domain usage by category for the selected time period. Easily identify the most common domains in a category and dive down into the log details.
The TLD Insights page lets admins observe complete network use grouped by all Top Level Domains.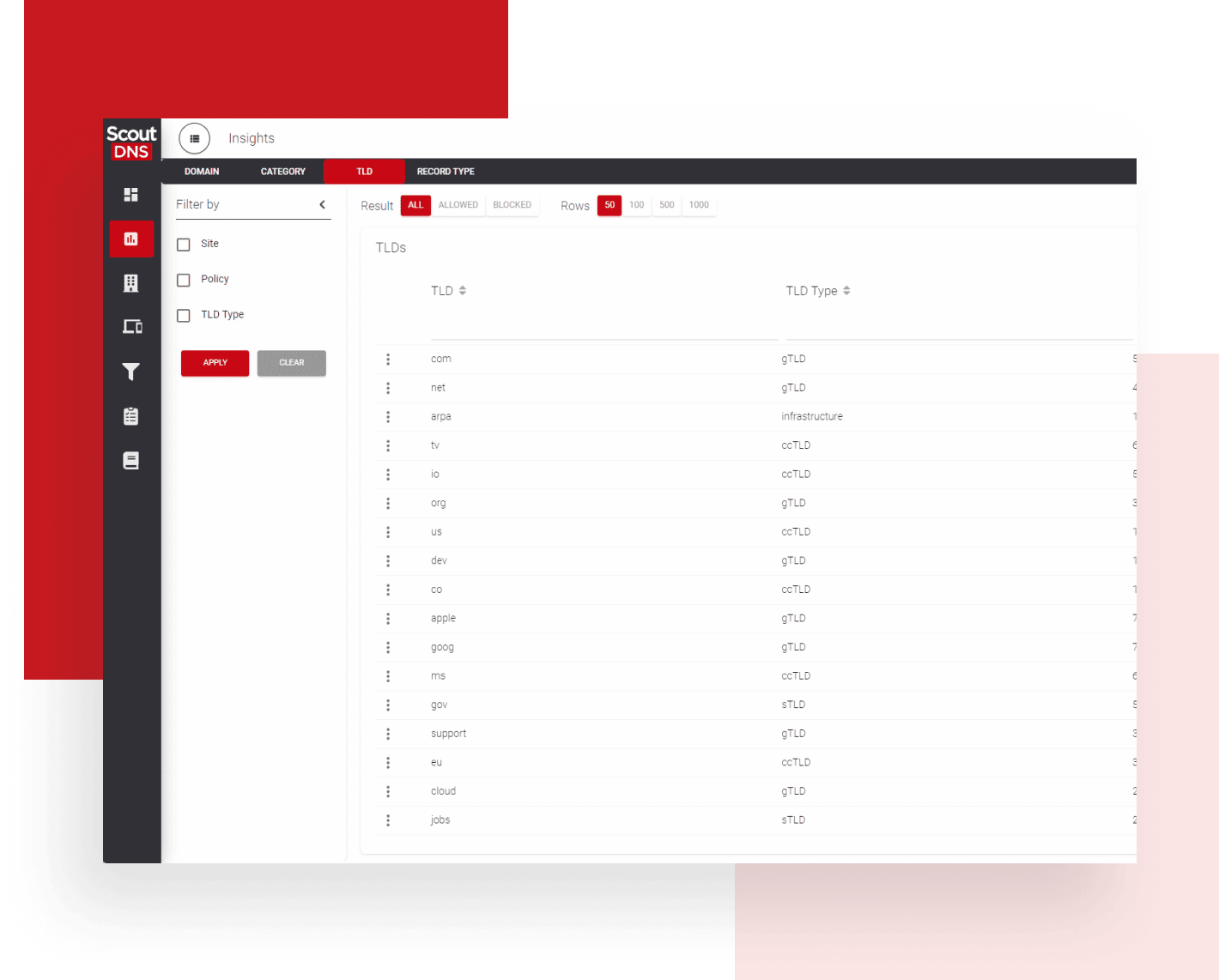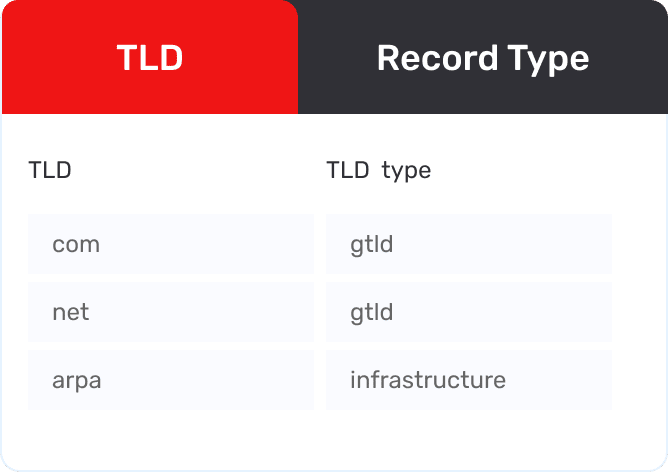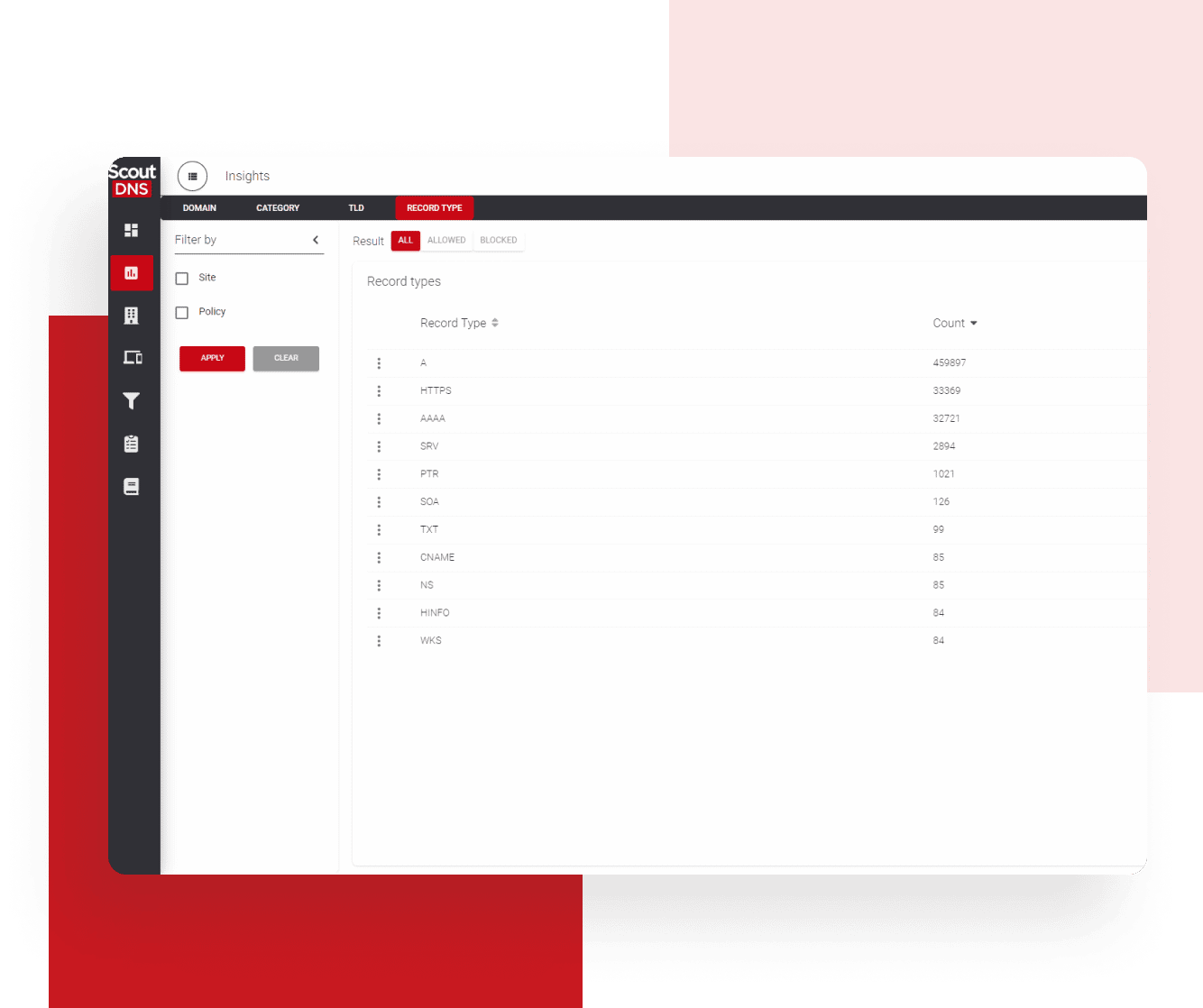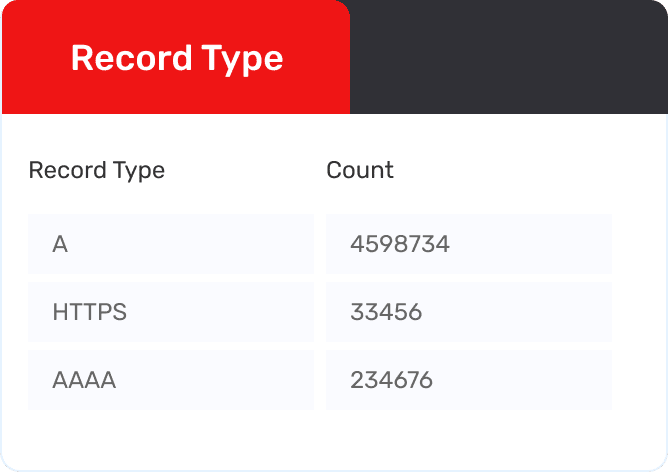 View activity
by Record Type
Keep tabs on all record type activity across all locations and networks. Spot suspicious and unusual activity with drill down into domain and log details
Our class leading UI makes it easy for admins to drill down from nearly any of our insights or log page views.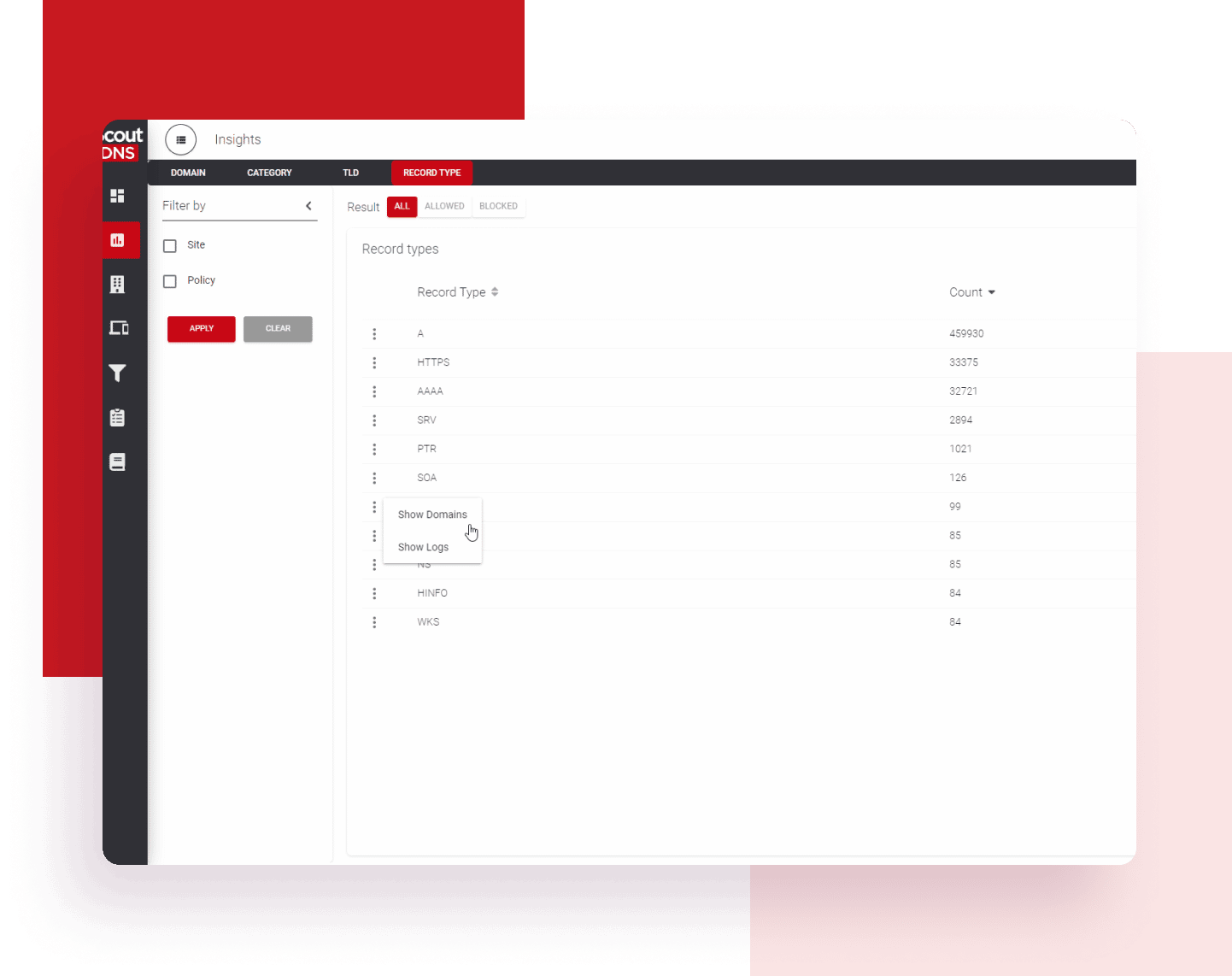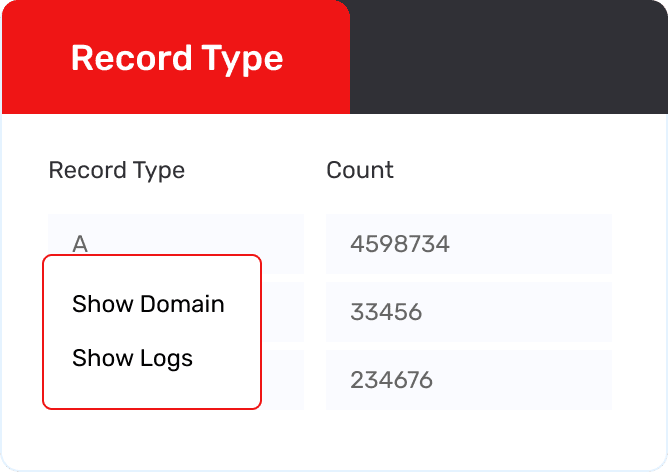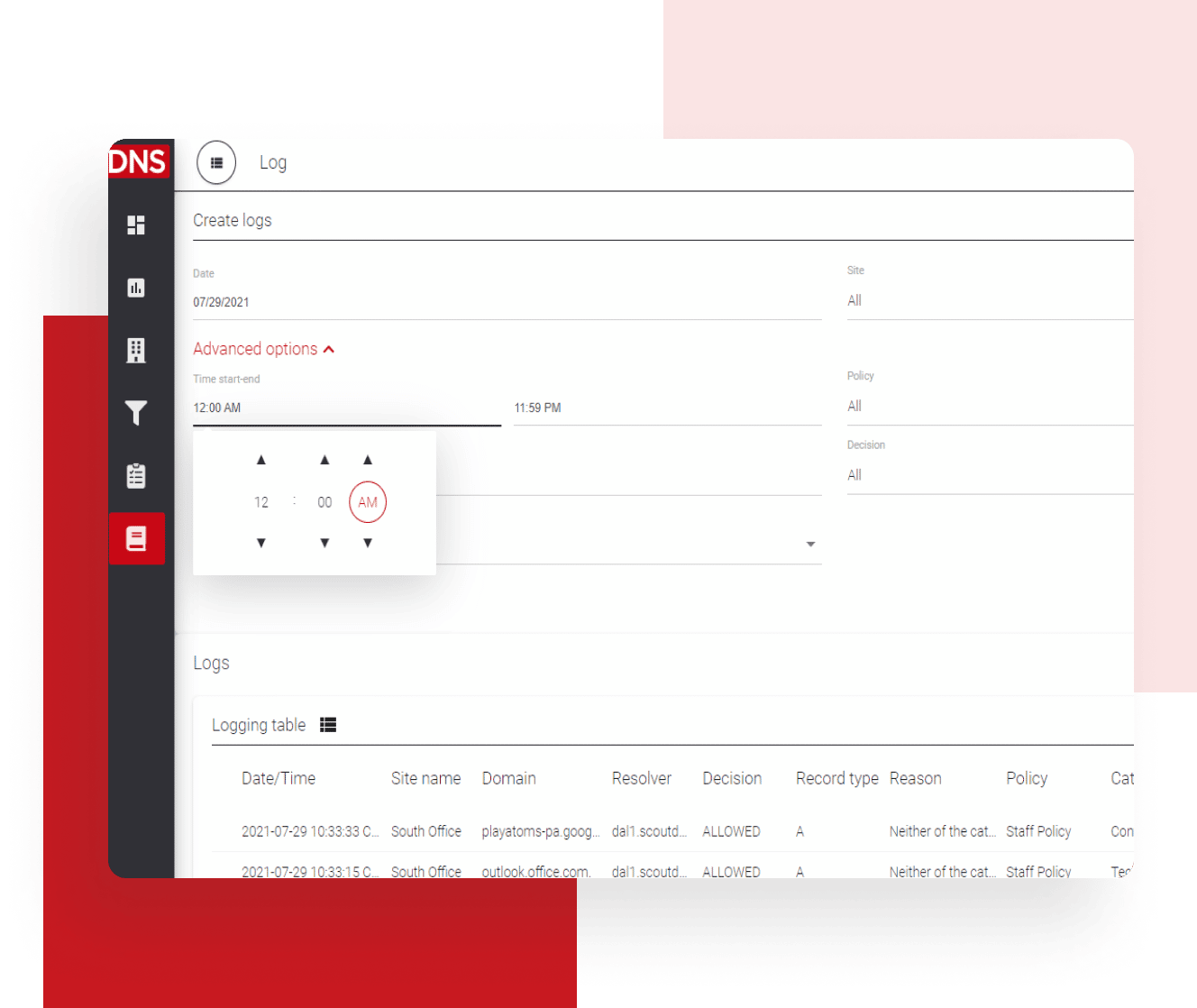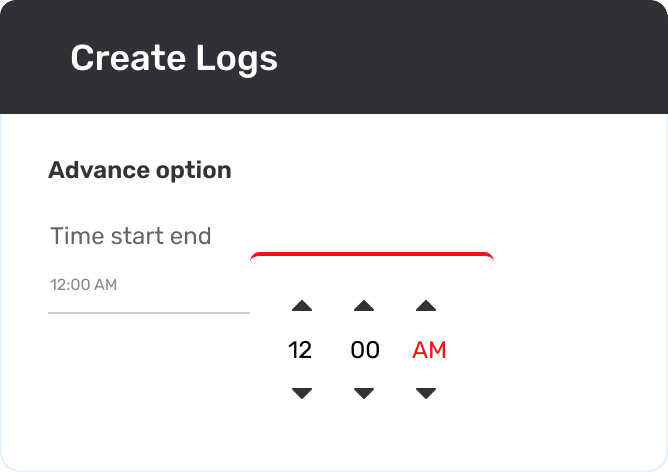 Explore
Query Logs in Rich Detail
Explore query activity with 30 days of searchable log history. Use filters to sort by day/time/policy/site and more. Use the Reason column for simple description of allow or block rules to enable easy troubleshooting of blocked applications and sites.
DNS RDATA
and Message Inspection
ScoutDNS message inspection is like running full time packet capture for DNS queries. Get detailed well formatted response and RDATA for every query. Ensure responses at network sites are expected and optimal results.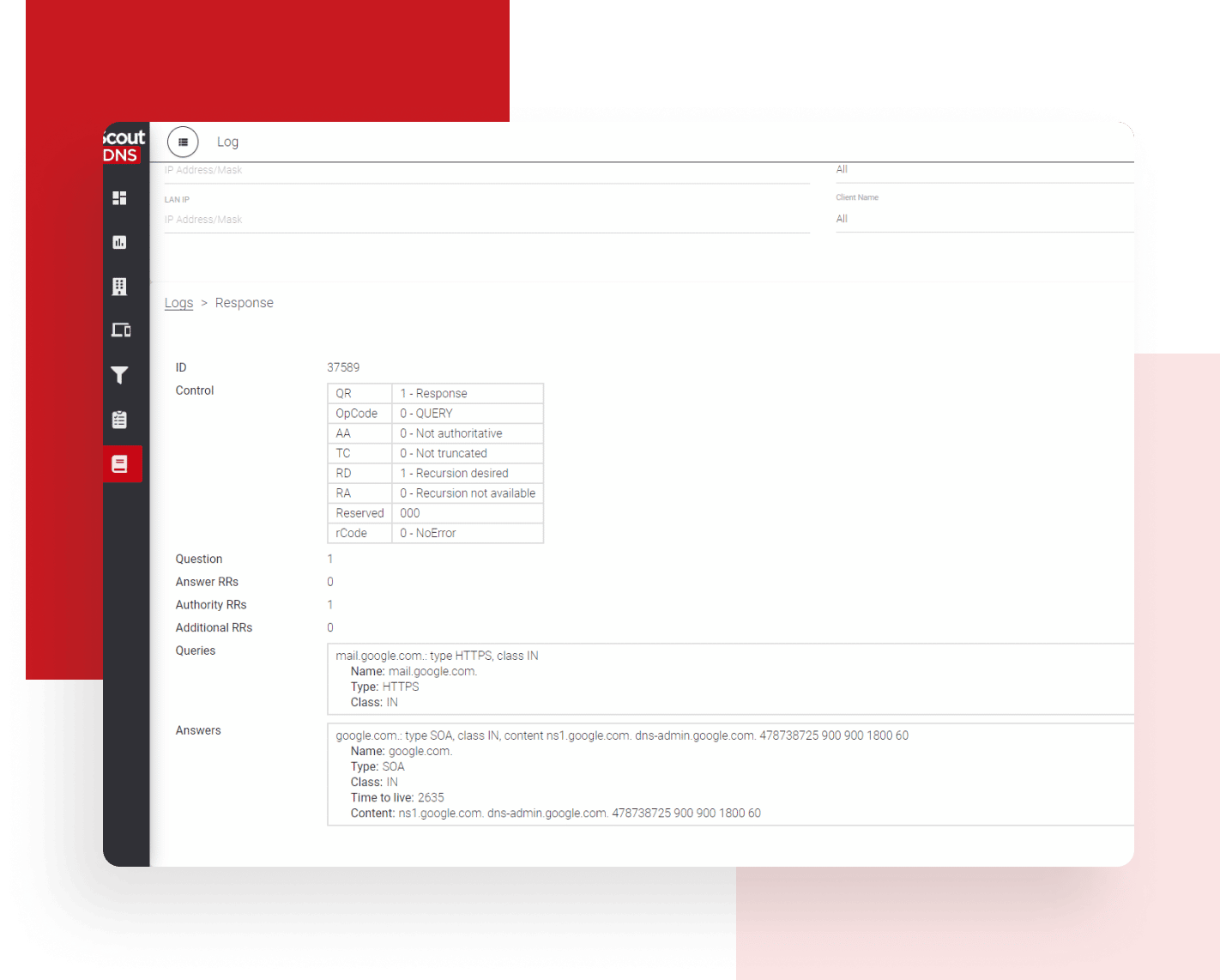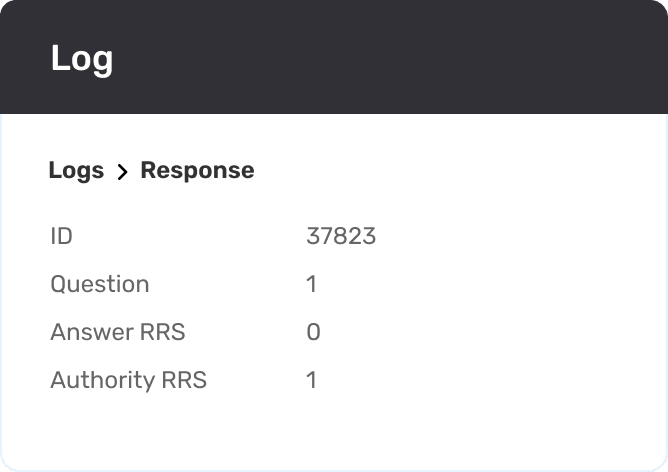 Sign up for a risk free full featured trial account on a single site. There is no credit card required.