As promised we have just released the 2nd August update that includes an industry first level feature while also reorganizing some existing functionality.
Zero Trust Top Level Domain Management with TLD Lists
In general release is an industry first feature we have been teasing for some time now. TLD List management allows admins to create approved lists of top level domains to be allowed on any network. These lists are object based meaning you can create multiple TLD lists and assign them to any policy as needed. In this manner, an admin can edit a single list object applying the changes to any number of networks at once.
What makes our TLD List management feature different than anything on the market is the order in which we process blocking and the strategy to which an admin chooses to take. There are two ways we facilitate Top Level domain blocking and management.
Use a Block List : Allow everything and Block some things
Use TLD List : Block everything and Allow some things
While most solutions on the market including ScoutDNS support #1, we created #2 in order to provide for admins seeking to implement a zero trust type top level domain strategy in which only domains needed to support a use case are allowed.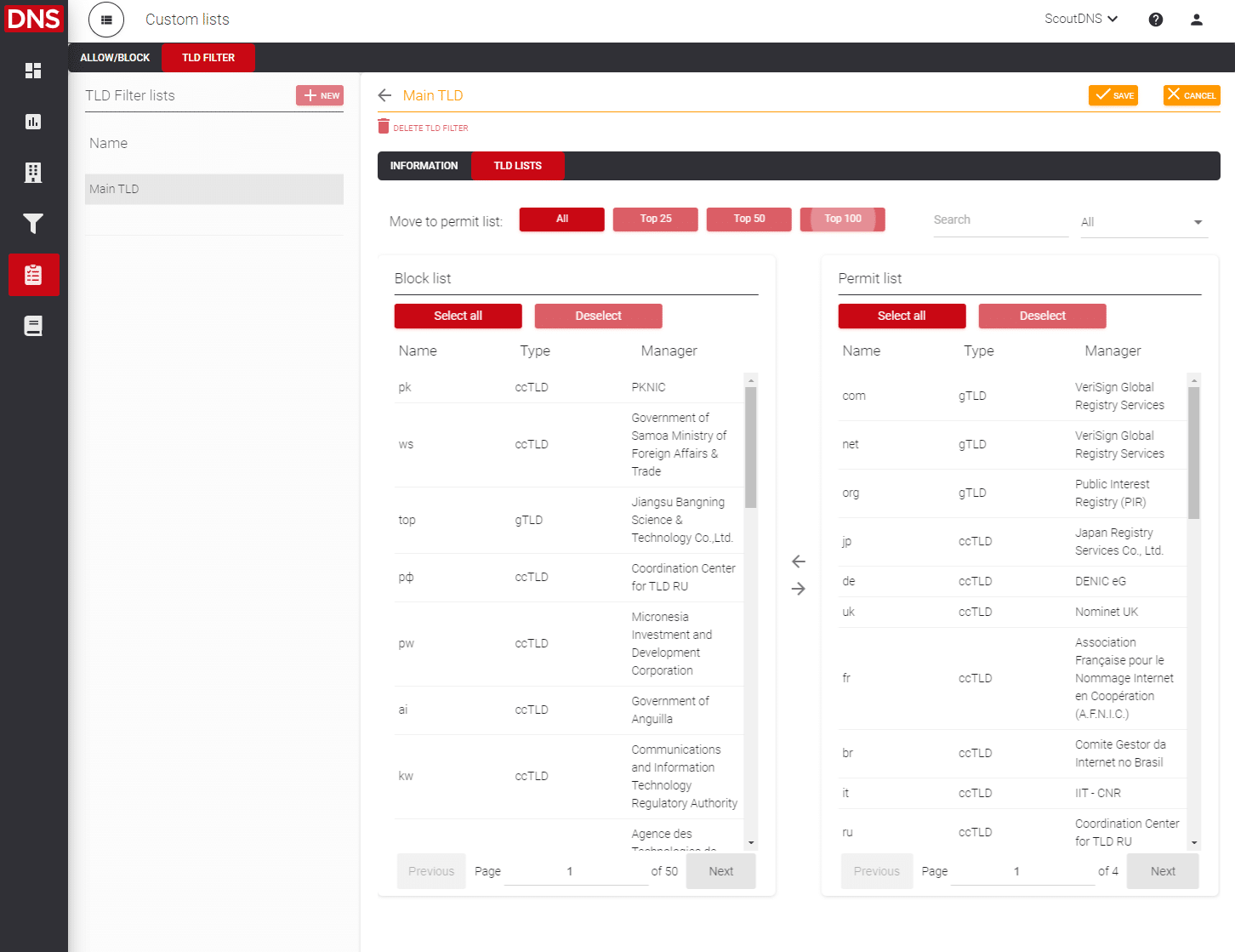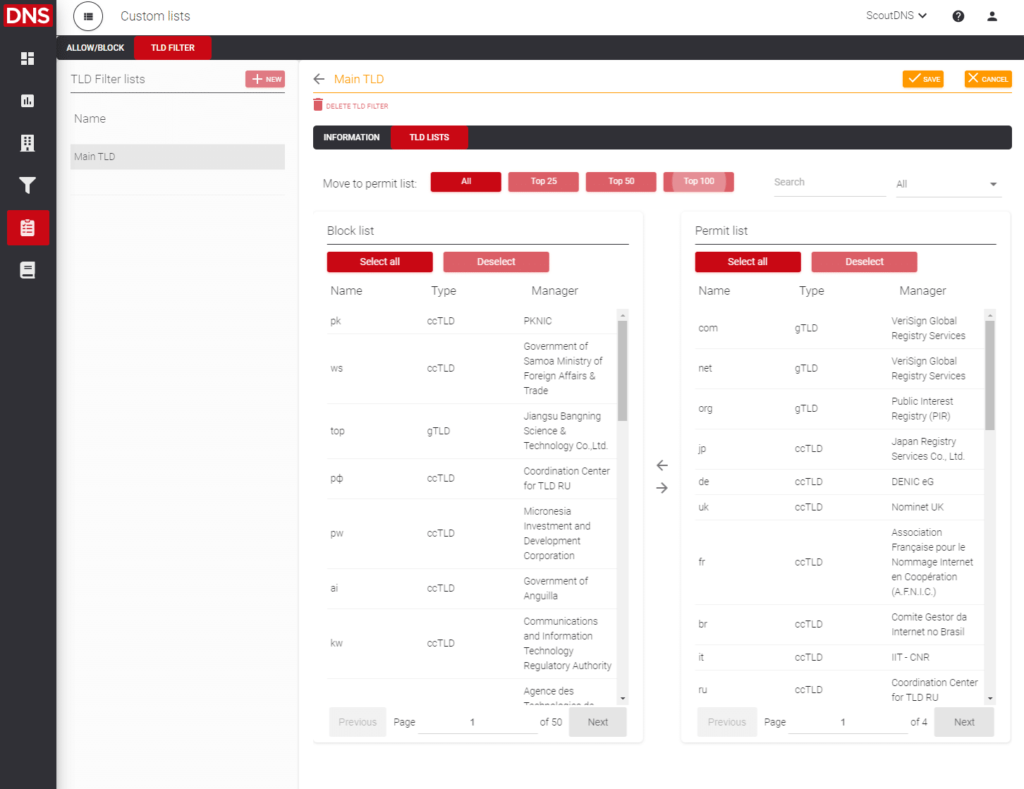 W/B List Tab Changed to Custom Lists
In order to accommodate new custom list functionality such as TLD lists we have changed the previous W/B List tab now to Custom Lists. Here you can create and edit existing Allow/Block object based lists while also managing the newer TLD Lists. We have additional capabilities and new custom list types planned in the future.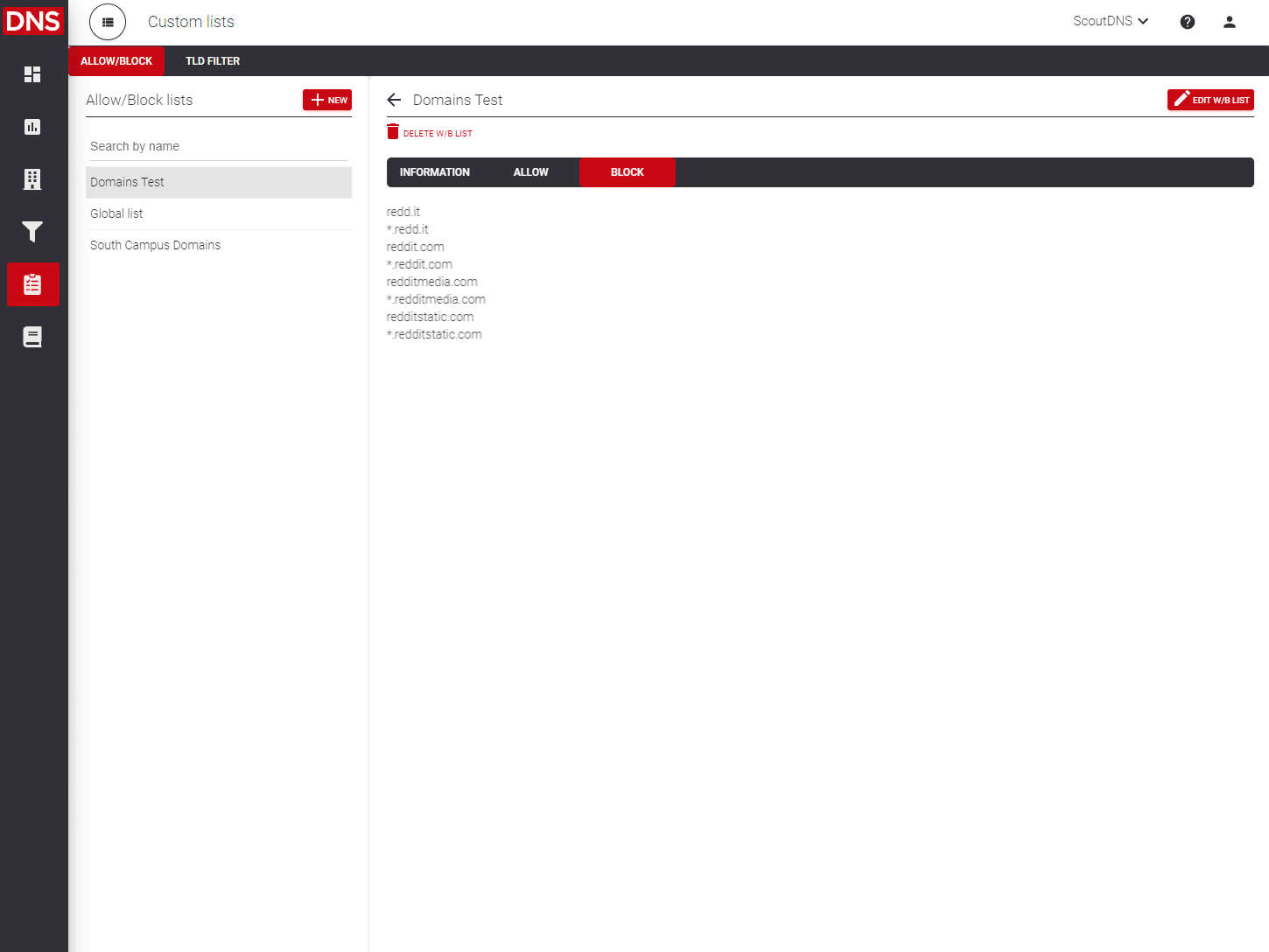 Reason Field in all Log Tables
We have pushed the Reason field now to all log tables in order to allow admins a way to better understand in plain English why an action was allowed or blocked. There are a number of policy rule types than can effect resolution and so this can simplify troubleshooting of any unexpected behavior.

Next Month
Hands off to the dev team this month on bringing some great new management capabilities. Our next update in September will focus on some additional Insight tabs giving admins a more detailed look at category usage, DNS Record Types, and more.  In addition we have several more industry firsts in the pipeline. It's all about bringing better visibility and control to the DNS layer through innovation and best practices.