I am happy to announce that ScoutDNS roaming clients are available and ready to install. We are calling our roaming client solution Scout360, for anywhere/everywhere DNS layer Security and filtering. In today's work spaces, the ability to work remote has become more critical than ever. For some companies, working 5 days a week inside an office is simply a thing of the past. While many organizations are returning to in-office policies, a large portion of companies all over the world have shifted to all or partial remote work environments. Even before this change, IT admins with remote teams have faced the challenge of securing devices when leaving the corporate network and when off the VPN. For all of these cases, deploying Scout360, our roaming client device agents to your devices brings the power of ScoutDNS wherever your devices roam. Let me highlight some of the things we focused on in development.
Easy to Deploy
IT admins and security teams alike are already overwhelmed with their daily tasks and any extra deployments should factors this in. A difficulty to install and configure service delays deployment and runs up costs. With this is mine we created the most streamlined roaming client / device agent deployment process in our space. Using dynamically generated deployment packages with imbedded install keys, IT admins can deploy silent installs to any number of client devices without prompts or having to create configuration files and objects. These install keys link the client device to it's account and auto-enroll it within the correct profile.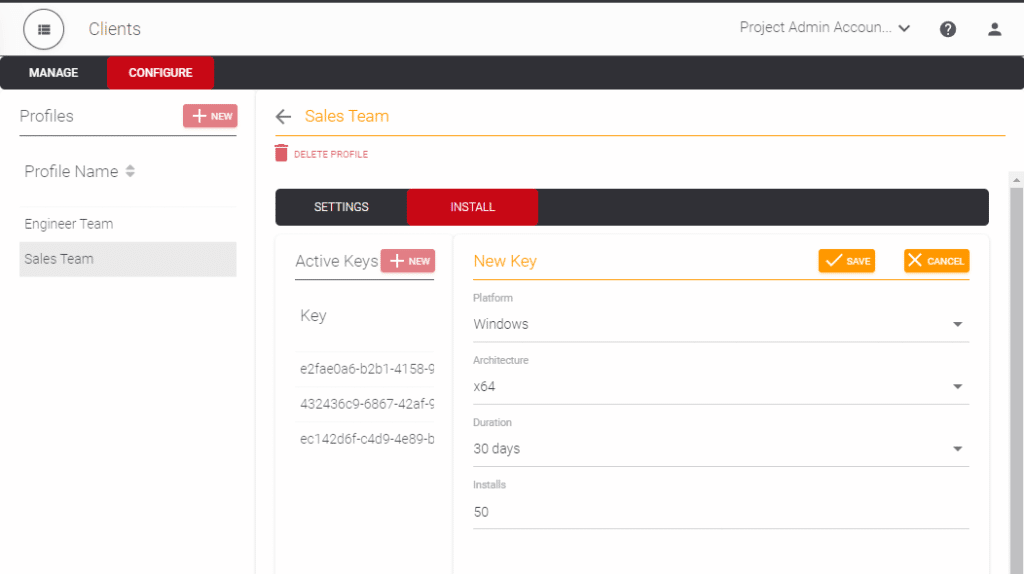 Easy to Manage
From 5 to 5,000 devices, managing remote clients can be challenging without the correct tools. Scout360 makes it easy to group and apply policy using profiles which are objects linking ScoutDNS policies to groups of client devices. You can set policies at the profile level, use dynamic polices that adapt to networks and locations, or set a custom policy for any individual client device.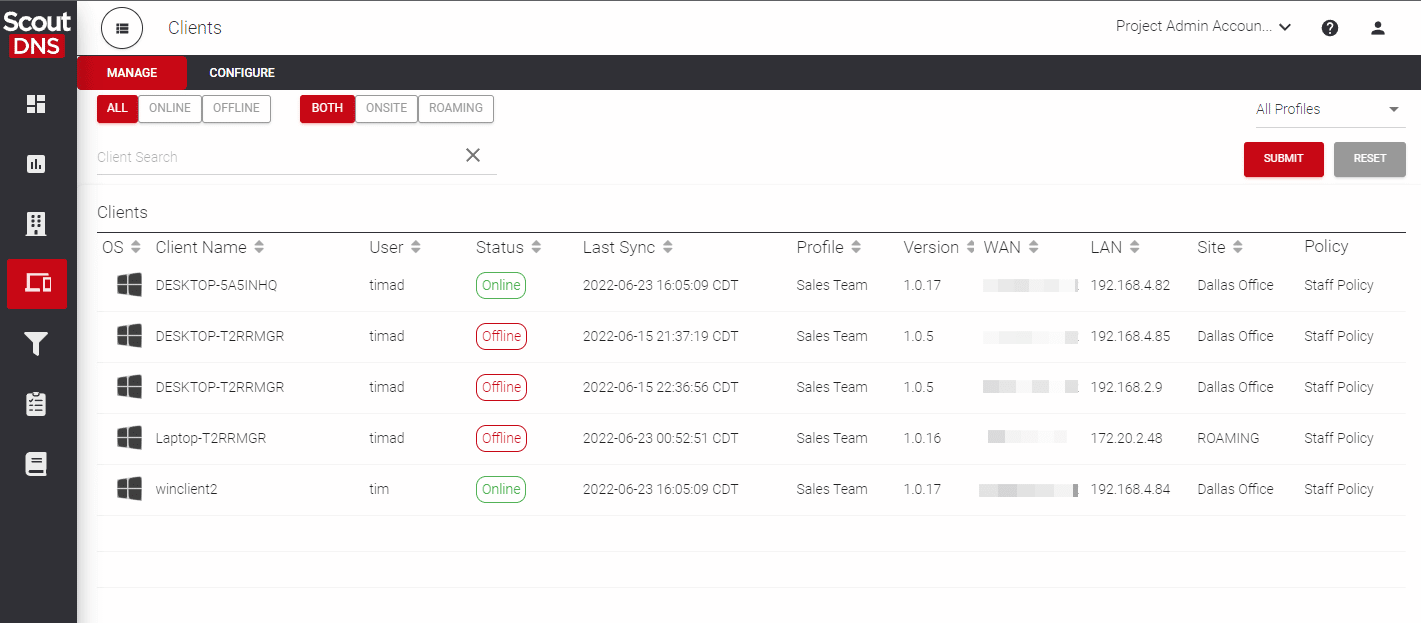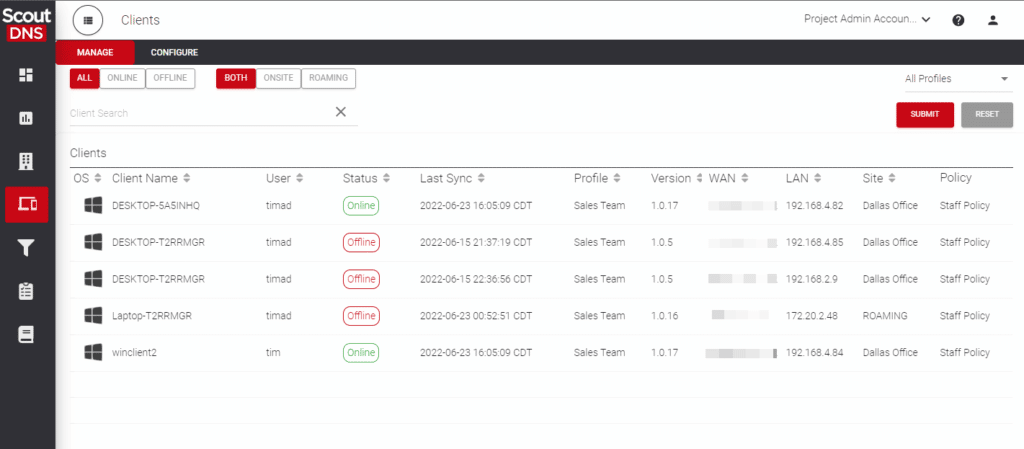 Enhanced Visibility
Increasing DNS layer visibility is a key theme across our platform. By deploying Scout360, IT admins unlock additional device and user level DNS usage data. Additional logged fields include user, network joined domain, roaming network information, and more.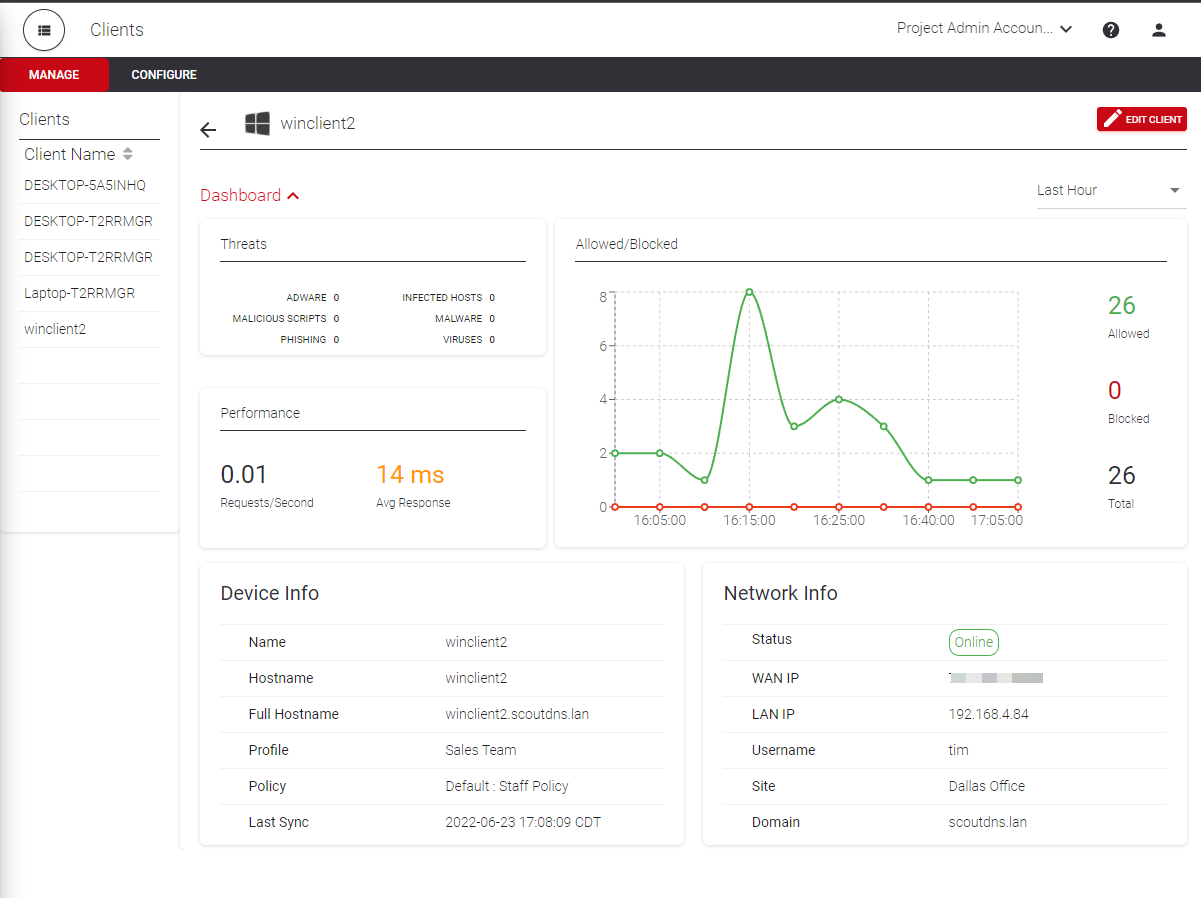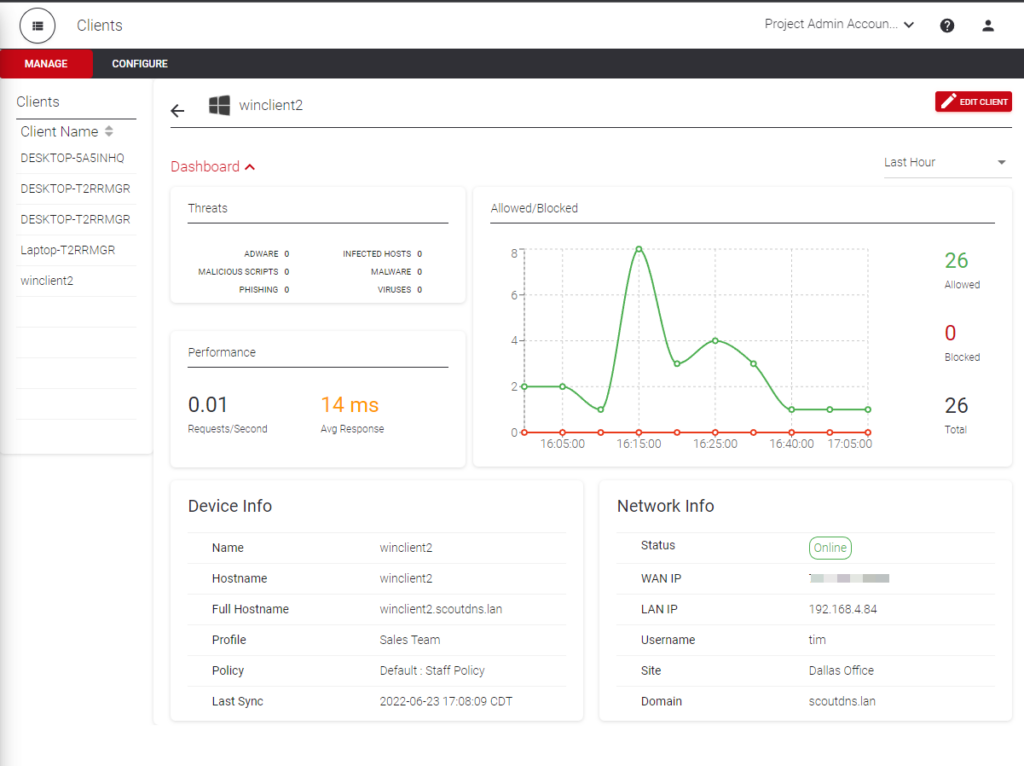 The Complete DNS Layer Platform
No longer just for big enterprise, by combining Scout360 with our existing platform which includes our zero touch cloud managed relay, ScoutDNS delivers an all encompassed DNS layer security platform that is both easy to manage and affordable. If you haven't added DNS layer protection to your stack, what's stopping you now?