ScoutDNS operators can now track and block A.I. and M.L. based sites and domains using our new A.I. and M.L. based application category. With the rise of popular applications such as Open AI's ChatGPT and the many follow-ons such as Bard from Google, IT administrators from companies as large as Apple are seeking to limit the exposure of sensitive corporate information.

There are other reasons organization may want to block A.I. based sites:
Schools are blocking A.I. based sites to cut down on cheating
Countries like Italy are pushing bans for privacy concerns.
Some organizations simply want to prevent the use of potentially incorrect information from making its way into company documentation and messaging.
There is no doubt that generative AI based applications are growing in popularity and sophistication. One days these tools will likely be as common as search engine in all daily aspects of life. As organizations struggle to find the best path forward, ScoutDNS enables IT admins to better manage their usage. In addition to this category block option, ScoutDNS operators can track all A.I. and M.L sites within the Category Insights tab and using the Application category filter.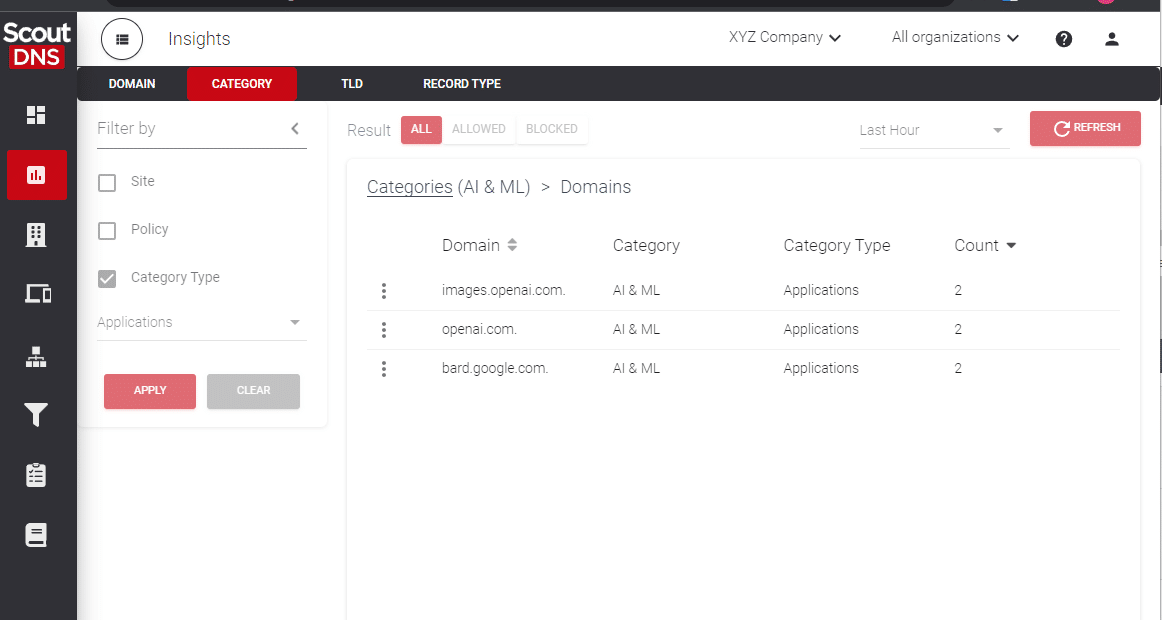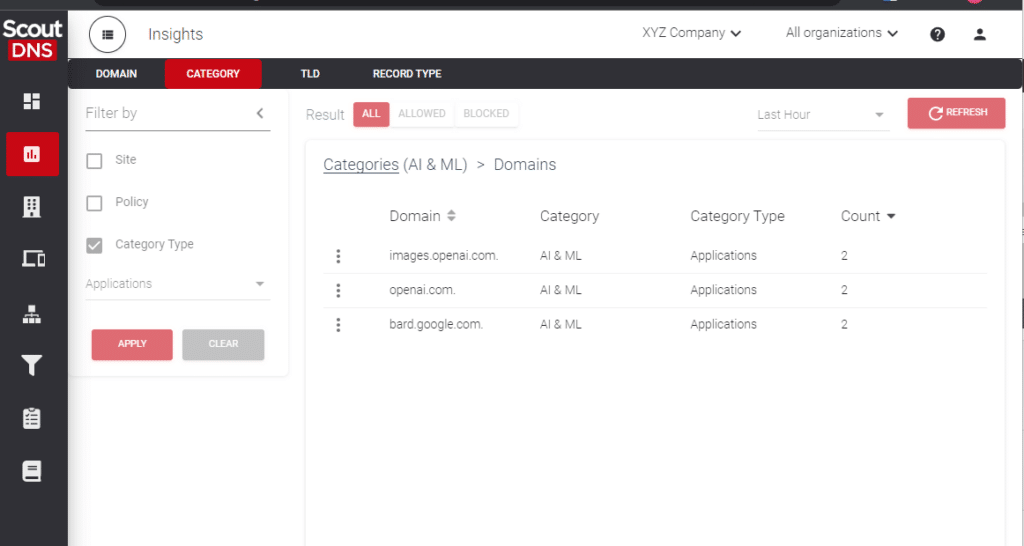 This feature request was brought about through the request of several of our Manager Service Provider partners and we are glad to have been able to get this into production so quickly. We already cover hundreds of AI domains. If you see anything we are missing or could add in functionality to this, I would love to hear about it as always.